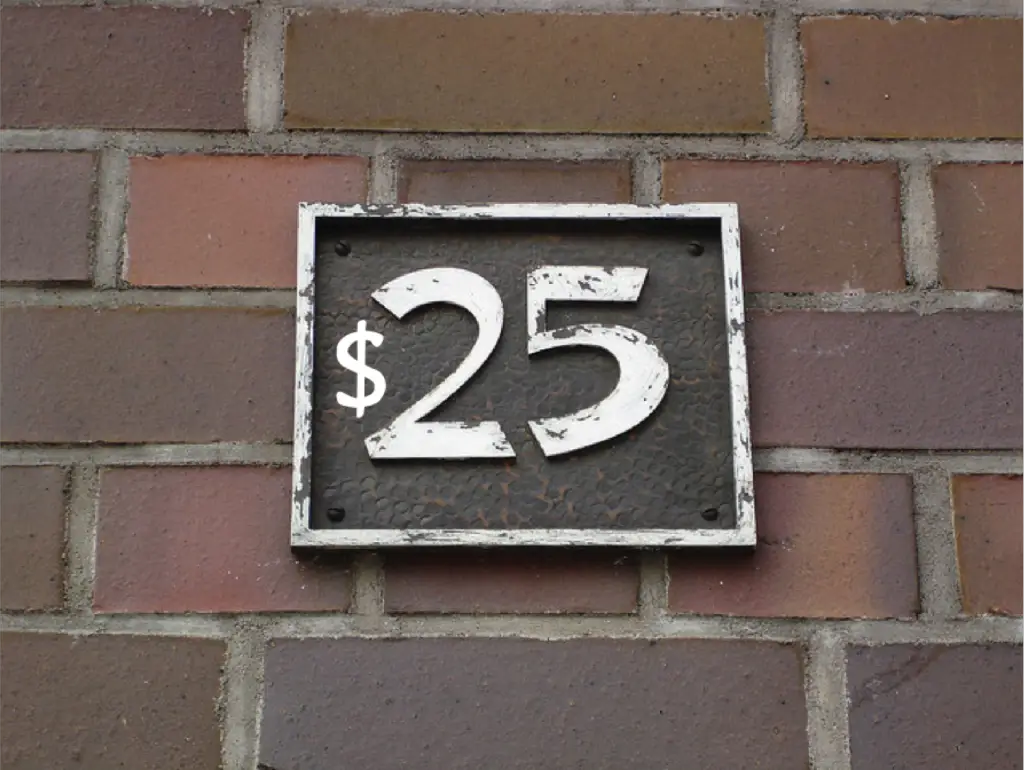 There are plenty of presents you can give for the sake of giving gifts, but you'll get more mileage out of a practical approach. For all those hard-to-buy-for friends, relatives, and co-workers, consider this list of Christmas gifts under $25 that nobody knew they wanted but everyone totally needs:
Light Keeper Pro
What to do when you've hung up all the holiday decorations a la Clark Griswold and a few dud bulbs try to ruin the party? When flipping a switch in the garage won't do the trick, Light Keeper Pro (affiliate link) fixes incandescent light sets two ways: via a quick-fix trigger method that replaces burnt-out bulbs with a click, or with its audible voltage detector that finds the offending loose bulb, broken wire, or broken glass and then gives it a jolt. Just hide the cat first.
GrillStone Cleaning Block
For years I cleaned my grill the old-fashioned way, with one of those metal-bristle brushes, but in recent years there have been many reports about how that probably isn't the best idea — as you may need to have them removed from your digestive tract. As an alternative, the GrillStone (affiliate link) is an environmentally friendly cleaning block that provides powerful, effective, and safe cleaning for BBQs, smokers, and other cooking surfaces, including porcelain enamel, cast iron, and stainless steel.
PowerOrbz
For your adventurous nieces and nephews who enjoy camping in the great outdoors — or just building forts in their bedroom — PowerOrbz (affiliate link) are a fun but useful accessory to help brighten up the darkness. These colorful LED lights — available in six hues — come with a carbiner-style hook for easing hanging anywhere, and with 100,000 hours of burn time it's literally the gift that keeps on giving.
Herbs in a Bag
Of course, there are Christmas gifts under $25 for green thumbs too. For example, they can avoid suffering through the winter without fresh herbs thanks to the organic herb bags — available in basil, cilantro, thyme, feathery dill, mint, and oregano — from Blooming Secrets. Set them by a sunshine-y sill in the kitchen for maximum light so they can flourish and add fresh flavor to meals all year long.
Quip Toothbrush
There are plenty of electric toothbrushes to choose from — many of which are rather pricey — but Quip (affiliate link) is one of the sleekest brushes to ever hit the market, combines form, functionality, and affordability in one slender and appealing style. You can purchase a single set for what amounts to pocket change or spring for a refill package that keeps the recipient's chompers sparkly and fresh for at least three months.
Too Busy to Budget Program
I write all year long on clever ways to budget effectively, but I can't be here to help 24/7. The good news is there's a financial organization system called Too Busy to Budget (affiliate link) that will keep you on track and encourage your positive progress. This comprehensive 12-month workbook created by Kathy Miller lets you track what's due and when, allows you to easily track your fluctuating income, plan for future expenses, manage your debt, and closely monitor cash flow. Perfect for recent grads just starting out in the 'real world'!
LingQ
Learning a new language (or brushing up on old skills) is easy on the wallet with the online learning service LingQ that uses the same approach to teach adults to speak in another tongue as children are taught when they're just learning to talk. The package includes live conversations, mobile downloads, new vocabulary, and access to personal tutors that will make the recipient's future trips abroad even more enjoyable.
Yaktrax
Mom and Dad can continue to enjoy their daily walks around the 'hood despite the inclement weather with Yaktrax (affiliate link) lightweight and easy-to-use ice-traction devices. Featuring 360 degrees of traction with a patented skid-lock coil system, Yaktrax fit over their existing shoes to reduce the risk of falls and injuries common when traveling by foot on snow and ice.
The Fifth Paw
Thankfully, there are Christmas gifts under $25 for doting canine parents too. Keep your hands clean and free of doggy doody with The Fifth Paw, a revolutionary pet device that allows users to clip bags of pet waste to a leash instead of holding it in their hands or pockets until they find a trashcan. The device can hold three to four bags of doody at a time, making it a useful gift for single-pet parents or those caring for multiple pups, including professional or amateur sitters and walkers.
The Toy Driver
For all those proud papas out there who have to play Mr. Fix It when their kids' toys break or need new batteries, the Toy Driver was invented just for them. Touted as the "small screw specialist," this mini screwdriver makes it a cinch to remove the small and recessed screws in electronic devices with Philips and slotted magnetic screw bits, and forward and reverse functions to tighten and loosen. Best of all, even the batteries are included — so it'll be ready to work on Christmas Day.
Photo Credit: Cappellmeister