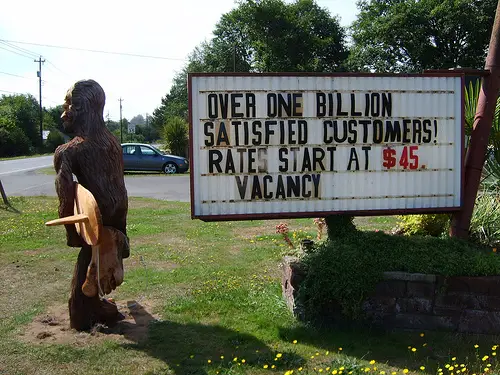 When I wrote my first article for Len Penzo dot Com way back on December 11, 2008, one milestone I never considered reaching was the magical one million page-views marker. It's a good thing too, because during the first nine months of this blog's existence the only traffic to Len Penzo dot Com either came from my relatives or arrived here by accident. In fact, by the time Len Penzo dot Com was nine months old, it had received just 13,000 page views. I know. Don't say a word.
The good news is, despite the slow start, this past weekend Len Penzo dot Com actually crossed the one-million page-view mark! Hooray!
Here's a quick statistical overview of the past two and a half years:
Page Views: 1,029,777
Unique Visitors: 477,501
Articles Written: 502
Comments: 7,183
Avg. Time Per Visit: 2 minutes 30 seconds
Wow! I still can't get my head around some of those numbers!
To all my readers who stop by to see what I have to say here each week: THANK YOU! I truly appreciate your readership.
I also want to give a very special thank you to my good friend and mentor, Karen Datko for all of her support, advice and encouragement.
Finally, I'd like to thank everyone who has ever taken the time to send me a personal email message — both the nice and not-so-nice ones! Those notes — many of them as short as a single sentence — always give me a lift because it reaffirms that there are real people behind the numbers. So please keep them coming!
Okay, I'll get off the stage now. See you all tomorrow!
Photo Credit: Wayne_Parrack