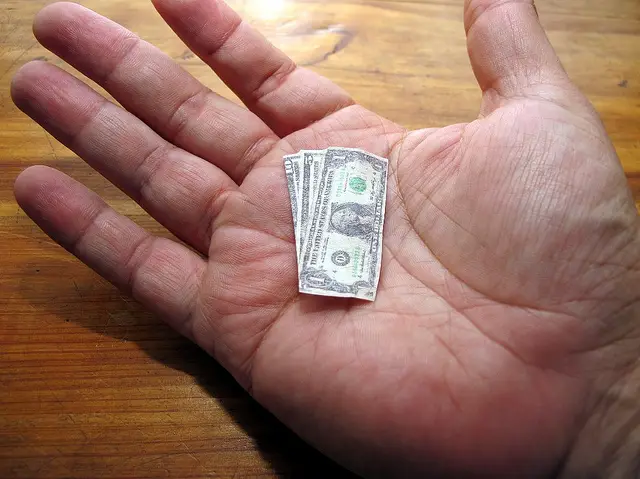 When a speculative attack occurs in the foreign exchange value of a currency, it results in a sudden sharp depreciation, which is known as a currency crisis. These crises can have large measurable costs on an economy, as we saw during the global financial crisis in 2008-09, which forced sharp depreciations in several advanced and developing economies.
A currency crisis can arise due to many factors, such as particular decisions in monetary policy or currency pegs. Central banks can remedy a crisis by selling off foreign reserves, including gold and silver, or implementing floating exchange rates.
With that in mind, let's take a look at how a currency crisis develops, and how to prevent them from occurring.
How Currency Crises Develop
A currency crisis occurs following a decline in the value of a country's currency. The crisis has an adverse impact on an economy, as it creates instabilities in exchange rates. This means that one unit of a currency can no longer buy as much of another currency as it used to.
Unstable exchange rates cause forex traders to lose confidence in a central bank's ability to maintain enough capital reserves to preserve their currency's value. This loss of confidence leads those traders to remove their money from that economy; this is otherwise known as capital flight. As traders get rid of their domestic investments and convert those into foreign currency, the exchange rate further deteriorates.
This, in turn, results in a run on the currency — and that makes it incredibly difficult for the economy to finance its capital spending. To combat the crisis, central banks must raise interest rates to counterbalance the downward pressure.
For the central bank to raise interest rates, it sells foreign reserves, which shrinks the currency supply and creates a capital outflow. Any payment it receives in domestic currency is then withheld — which in turn increases the demand for that currency. Of course, propping up a currency is unsustainable in the long term because of limited foreign reserves, as well as economic and political factors.
A devaluation strategy can also be employed. This is done by increasing the fixed exchange rate, which makes domestic goods comparatively cheaper than foreign goods. Cheaper domestic goods have a positive impact on the economy because they boost demand for local products — which in turn increases demand for domestic workers.
Other factors that can contribute to a currency crisis include currency speculation and large financial deficits. However, the primary causes are usually a central bank's inability to sustain a fixed-rate peg to what is typically a floating-rate foreign currency, or outright excessive money printing.
How to Prevent a Currency Crisis
In reality, the best way to avoid a currency crisis is through smart central banking policies that keep intervention — and money printing — to a minimum. As such, it is advisable to maintain a floating exchange rate, rather than a fixed one. Floating rates ensure that the price of the currency is set by the free market, rather than forcibly maintained by the central bank; fighting the market and defending a currency peg against speculators often ends up costing central banks billions.
That being said, while currency meltdowns can be devastating, nimble forex traders have been known to profit from currency crises because they can often anticipate a pending devaluation strategy before they happen.
Savvy traders can usually predict when a financially vulnerable country is ripe for a currency crisis by observing the most common factors that increase the likelihood of one taking place. These factors include uncertainty over a government's actions, a large account deficit caused by excessive money printing, and rapid unjustified growth in a currency's value.
Photo Credit: frankieleon