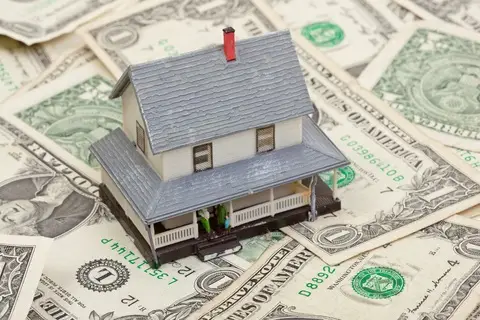 There isn't a right or wrong time to get a reverse mortgage but, depending on your personal retirement goals, the earlier you choose to get a reverse mortgage, the greater the potential gain may be down the road.
Reverse mortgages allow homeowners age 62 and older to convert a portion of their home equity into tax-free loan proceeds, which they may spend at their own discretion. The amount of loan proceeds you may be eligible to receive is based on several factors, including the appraised value of your home, interest rates, your age and, if applicable, the age of your spouse.
Generally, the older you are, the more reverse mortgage loan proceeds you may be able to receive. That being said, it would make sense to delay taking a reverse mortgage until you are older and can tap into more funds.
However, obtaining a reverse mortgage at a younger age has several advantages — especially when it comes to maximizing your Social Security benefits and protecting any retirement investments you might have.
Maximize Social Security benefits
Taking out a reverse mortgage early in retirement provides borrowers with a monthly cash flow without having to tap their Social Security benefits prematurely. Doing so allows them to supplement their other income and personal savings during the gap years until they reach full retirement age and can access their full benefits.
The earliest a person can start receiving Social Security benefits is age 62. Depending on your particular situation, it may be in your best interest to delay this until you're eligible to receive full Social Security benefits.
If you were born between 1943 and 1954, your full retirement age is 66, according to the Social Security Administration. If you were born in 1960 or later, your full retirement age is 67.
You may choose to receive Social Security prior to your full retirement age. However, your benefit will be permanently reduced the earlier you choose to access these benefits.
For example, let's assume you were born between 1943 and 1954. If you begin receiving retirement benefits at age 62, you will get 75% of the monthly benefit because you'll be receiving benefits for an additional 48 months; that is, until you reach your full retirement age of 66.
But let's say you wait to access Social Security until age 65. By then you will get 93.3% of the monthly benefit because you'll be receiving benefits for only an additional 12 months.
Before you decide when to begin receiving Social Security, you should first consider your need for additional cash flow and how this might impact your financial situation.
If you find that you cannot wait until your full retirement age to begin drawing Social Security, a reverse mortgage could serve as a possible bridge until you can begin receiving these benefits in full.
Growing line of credit
Another advantage of getting a reverse mortgage early on in retirement is being able to take advantage of a unique growth feature offered by a line of credit.
A reverse mortgage line of credit provides borrowers with the flexibility of tapping into their home equity as needed. Over time, the unused portion of the credit line grows at the same rate at which the loan accrues interest.
Financial planning research has shown that by taking a reverse mortgage line of credit at the earliest possible age, and letting it grow untouched until a need arises, can significantly increase the longevity of a person's retirement investment portfolio.
Having a credit line of available funds also helps prevent borrowers from selling off certain investments during times of market volatility, since they can tap the credit line whenever their portfolio suffers negative returns.
Research has also shown that delaying a reverse mortgage only after all other assets and investments have been depleted is one of the least effective ways to use home equity as part of a retirement income planning strategy.
The decision to borrow against your home equity via a reverse mortgage shouldn't be taken lightly. If you're interested in how a reverse mortgage could fit into your financial picture and would like to know more, contact your trusted financial adviser for more information.
Photo Credits: turkeychik