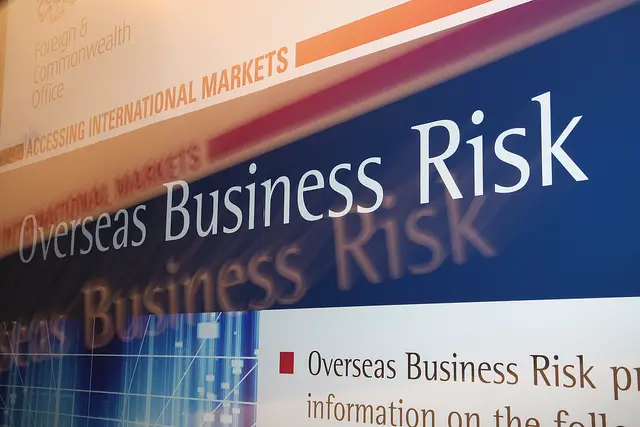 So, you're looking to break into an international market? There are numerous reasons why you may wish to choose a partnership with a foreign business in order to expand your own company. There are also a great many things that you'll need to think about in order to make such a partnership successful — have you done all of your research and made clear decisions?
The benefits of choosing an international business partner
Why should you choose to create links with an international business? First of all, think about the advice you'll be privy to; you are about to enter a relatively unknown market, but your foreign partner will be able to guide you through their market, offer advice regarding their country's financial situation, and also extend information regarding the types of client you're likely to come across. Choosing the right partner will stand you in good stead for an increased profit margin, lower financial risks, an accelerated economic growth and a route past legal and trade barriers, as well as reduced production costs, an introduction to new distribution channels, and the opportunity to create new products using different types of technology that you may never have encountered before. Choosing to partner with a foreign business could be an incredibly rich venture.
Of course, there are a number of issues that you'll need to think through before choosing a business partner. Does your proposed partner have an established position in their own market, and dedicated clients that would be unlikely to stray? Would a partnership be considered a conflict of interest? It's essential to choose the right business partner based on a range of factors, including compatibility, financial status and reputation — it's important you get along, after all. Now is the time to consider other factors that may stand in opposition; cultural and language barriers, tax codes and compliance issues, and a different pace of business must all be factored in, and you should also think about how your business will thrive when it's required to share resources, or being pulled in a new direction. Is your current business plan a viable course of action abroad, or will your model falter at the first hurdle?
Investing in your business' future
One of the best reasons to consider a partnership with an international business is the financial aspect, including access to a wealth of resources, a stronger position on the foreign market, and advice regarding the current situation, as well as the opportunity to garner investment from one of your chosen market's strongest leaders. Besides, do you really understand the financial stability of the region you're heading into?
The Baltic States are particularly popular choices for partnerships, as the economies of Lithuania, Latvia, and Estonia are beginning to mature and explore their position on the global stage, as well as enjoying a relatively refreshed financial position. Following the invention of Skype in Estonia, technological developments have increased phenomenally, and increasing numbers of startups are choosing investments in the Baltics.
Taking such a financial leap into the unknown, particularly if you're venturing into a relatively new market such as the Baltic States, can be daunting. How do you know where to tread when it comes to investment and banking? Before you consider too many options, now is the time to seek financial advice from an investment group or an internationally renowned yet locally based bank. Imagine the benefits of seeking such guidance. More importantly, you can leverage that expertise as your venture matures and begins to profit in its new market, helping you to better understand the business decisions you're about to make.
Choosing to develop a partnership with an international business could be one of the most profitable and wise decisions you're ever likely to make. However, as with all big changes comes responsibility, and it is up to you to conduct your research, seek guidance, and choose a compatible partner for your joint venture.
The business world is your global stage, so be sure to take those first steps carefully.
Photo Credit: Foreign and Commonwealth Office