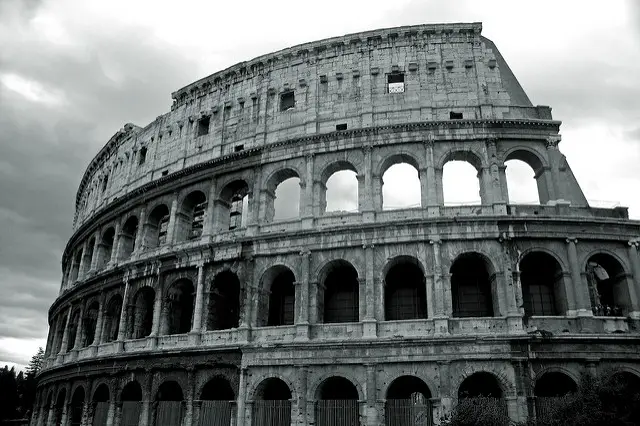 At its peak almost 2000 years ago, the Roman Empire covered an area of 1.5 million square miles and comprised more than 130 million inhabitants.
As the Visual Capitalist's Jeff Desjardins notes:
The Empire built 50,000 miles of roads, as well as many aqueducts, amphitheaters, and other works that are still in use today. Our alphabet, calendar, languages, literature, and architecture borrow much from the Romans. Even concepts of Roman justice still stand tall, such as being 'innocent until proven guilty.'
Naturally, that begs a couple of questions. The most common one naturally being: How could such a powerful empire collapse?
On the other hand, a much more important question every one in the United States should be asking is: Is the Great American Empire headed down the same path as the Roman Empire?
The answer to the first question is well-documented: currency debasement.
Of course, once you know the answer to Question 1, the answer to Question 2 becomes self-evident.
With that in mind, the following infographic walks you through the Roman Empire's journey into currency-debasement and total economic collapse. While you're reading it, pay attention to the obvious — and extremely disturbing — parallels to America and the US dollar.
Photo Credit: Joe Baz; Infographic: The Money Project