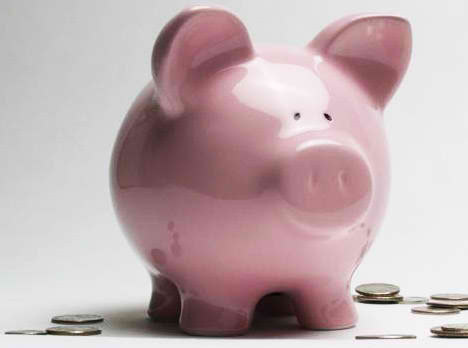 Congratulations! If you haven't graduated already, it won't be long before you can finally say that you've passed every subject, and survived countless teachers from hell. And maybe even a pretty wild campus life! But you're now entering a new era: life after graduation.
Of course, the next step is all about becoming a member of the workforce — and that means it's time to step up your financial game. And how you spend your money in the first few years of college will determine how your finances will turn out in the long run. It's better to make the right decisions as early as today and avoid any mistakes.
With that in mind, here are six savings tips for high school grads like you that will kick-start the preservation of your hard-earned money:
Be disciplined
Nothing beats the feeling of holding that first paycheck in your hands. After all, money is what we all work for. And while there is absolutely nothing wrong with enjoying your salary, it's important to make sure that you diligently set aside at least some portion of every paycheck toward your savings.
Follow a budget
For most college grads, budgeting shouldn't be a new concept. However, after graduation, budgeting typically involves more than just food and miscellaneous school expenses; for most people there will be new bills to pay including taxes, business clothing and other expenses. It will help if you track all of your expenses on a spreadsheet.
Use credit responsibly
Using credit card has a lot of perks; but remember that having a credit card requires you to be responsible too. An unblemished credit record allows you to build a positive credit history, while those who exceed their credit limit and fail to pay their debts get stuck paying higher interest rates — or even being denied credit in the future.
Set goals
Setting goals motivates us all to work harder and save more. This is especially important when it comes to thinking about effective savings tips for high school grads. So list everything that you want to have within the first year after graduation. Perhaps you want to have your own place, own a car, or even upgrade your cellphone. Whatever they are, list those goals and then put them on your bedroom wall for instant inspiration every time you glance at it.
Get a frugal mindset
Being frugal doesn't mean that you have to live poorly. Those who are willing to look will find countless cheap alternatives to the expensive luxuries we all want to enjoy. For example, instead of eating out with your special someone, cook for them instead. You can also watch movies on your computer instead of going to the movies. Being frugal is all about being creative. So pump up those creative juices and your wallet will thank you later.
Learn from your mistakes
There may be days when you overspend or forget that you're on a budget. And that's okay; mistakes happen. You're still young, after all. But being young is not forever. The key is to learn from your financial mistakes. Doing so will allow you to grow and move on to becoming a better adult.
Photo Credit: o5com