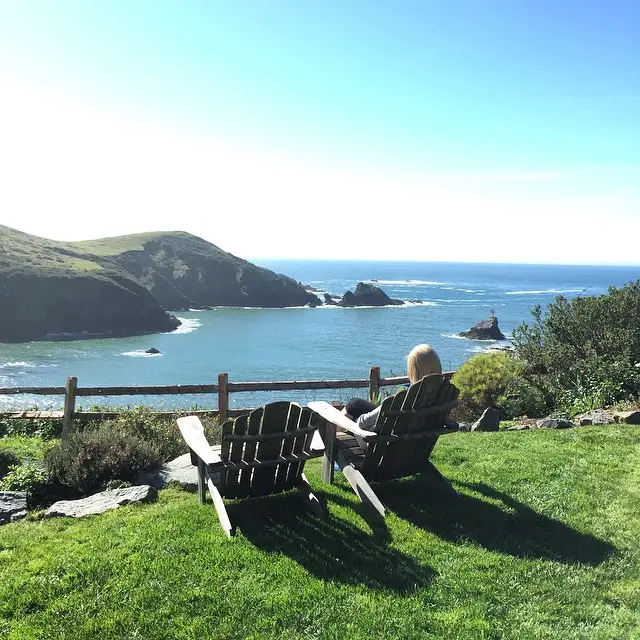 Ever reach the end of the work week, and you literally just can't handle any more? The days spent at the office can leave us feeling tense and wound so tight that you can almost feel your bones grinding together.
So how do you unwind without spending all of the money that you worked so hard to make during the week?
Here are a few easy and frugal ways to relax, unwind and have a little fun:
Take a Bubble Bath
Yes, a spa day would be amazing, but the price tag that comes along with it isn't necessarily the best for your bank account.
Low-cost solution: Pick up some bath products at a local bath and body store, and settle in for a relaxing bubble bath for a fraction of the cost. You can even put on your favorite music and pour yourself a glass of bubbly. It's like having your own personal spa a stone's throw away from your warm bed.
Plan a Dinner Party
Good food is always a wonderful way to unwind, but eating out can take its toll on your wallet and your waistline.
Low-cost solution: Invite some friends over and try a recipe from a famous chef, like Jamie Oliver. You'll have the same social atmosphere, and you won't spend all your hard-earned dollars on a dish you may not like. As an added bonus: you'll know exactly what ingredients are being used.
Take a Stroll
A weekend getaway to de-stress from the week may only be a once-in-a-while option for you.
Low-cost solution: On those weekends that you can't afford to leave your neighborhood behind, think about getting out and exploring it. You won't need a rental car or hotel, and you'll get to discover parts about your city that you didn't know — whether it's a new neighborhood in urban areas, or getting out in the nature that surrounds you.
Have a Board Game Night
Going out on the town, or getting tickets to a show are both great ways to unwind with friends — until you wake up the next day and check your purse.
Low-cost solution: Invite your friends over and tap into your inner child with classic board games or more adult options like Cards Against Humanity. Make it even more interesting by notifying guests that it's a BYOB, but no one can bring the same beer. Then you can all do a beer tasting over board games — guaranteed to be a fun and interesting night for all.
Take Advantage of a Groupon Spa Deal
You've been eyeing that spa package at the salon down the street for weeks. The only problem is that it costs $400 for the weekend.
Low-cost solution: While it may not be the perfect spa package or location, check out the deals on Groupon. You'll be sure to find a super amazing price for spas, salons and even weekend getaways for a fraction of what you'd normally pay. Sometimes they even have an extra promotion for buying your first deal through the site.
Get Physical
It's no secret that exercise and physical activity release vital endorphins that help our bodies de-stress and leave us feeling happy. Sometimes, however, that gym membership isn't in the monthly budget.
Low-cost solution: There are plenty of ways to stay fit for little or no money. If you've got a little bit of space and a yoga mat, you can easily find light and intense yoga videos on YouTube that will help you unwind and leave you feeling energized.
Have a Karaoke Night — at Home
Music and singing are a great way to unwind after a long week. However, if you're looking to avoid big bar crowds, long lines and chipping away at your savings, a karaoke night out may not be your best option.
Low-cost solution: Again, it's YouTube to the rescue: An almost-unlimited song selection, no long waits for your next song — and it's free. If you're really serious, look into purchasing your own microphone and speaker combo.
Color
If you're not familiar with the power of art therapy, you can still try it out, even if signing up for a series of painting classes is something you can't afford.
Low-cost solution: Adult coloring books are very popular, and yes, they're actually super cool! All you need to tap into the magic of art therapy is a fresh, new coloring book and some bright and colorful markers.
Do a Movie Marathon
As much as you might enjoy the cinema, it's probably not very cost-effective to go every time you need to unwind.
Low-cost solution: Have your own themed movie marathon. Even if you don't have a Netflix account, this is super easy: Tap your own movie collection, visit a Red Box, or check out your local library's collection.
Have a Picnic
Quality-time doesn't need to be big or expensive. What's important is the actual time you spend with those you love.
Low-cost solution: Plan a picnic with friends or family at a nearby park. And here's the important part — when everyone arrives, make them put their phones in a basket.
Photo Credit: Christopher Michel