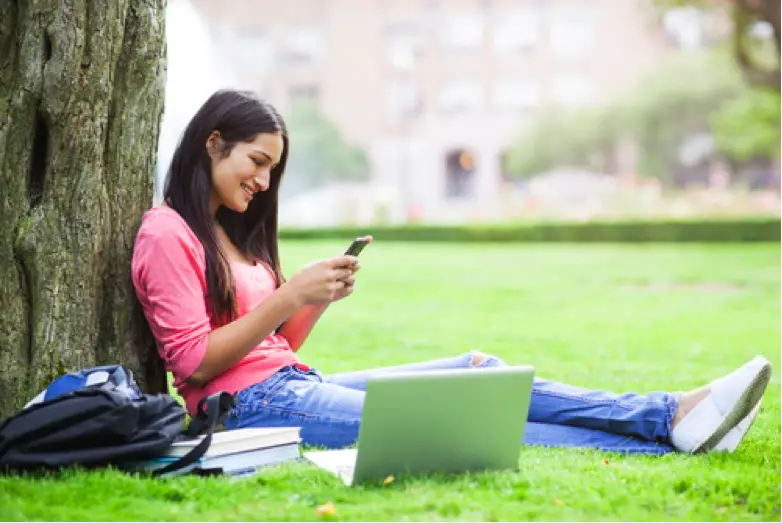 Back to school shopping isn't what it used to be. Not too long ago, the most technologically advanced product that a parent would buy their kid was one of those bulky graphic calculators. Now, that almost seems quaint compared to the devices currently being used to help a child's education.
Technology in education is everywhere, and it's affecting what parents pay in the name of their child's education. A survey by the Rubicon Project found that the average parent of a student in grade school will spend $873 on back-to-school supplies. For college students, that number is $1124. More than half of the parents say that's more than they spent in the previous year, and part of the reason for that increase is due to buying different electronic devices.
While it used to be clothes that took up the biggest portion of the back-to-school budget, technology is now the biggest expense. Parents estimate they'll spend $390 for technology — with 2 in 5 purchasing specifically for their child's classroom requirements.
This increase in personal spending on technology aligns with how schools are now spending their money. Curriculums are going digital, with educational apps, SMART boards and school-issued laptops becoming commonplace. While schools are investing in technology, parents are doing the same for their children.
Tablets and Computers
One of the most popular back-to-school technology items is a tablet. These can be useful supplements to classroom materials, although kids are just as likely to use them for games, watching videos and other less-than-educational reasons. While tablets were once several hundred dollars, new tablets have drastically lowered the average sales price even further.
The survey of parents by the Rubicon Project found that half of children from kindergarten to eighth grade have a tablet, and 44% of parents planned to by their child one in preparation for school — even if they have one already.
Parents of college students are more likely to buy a laptop than a tablet. Laptops are the most popular tech purchase, with 52% of parents planning to buy one as their child begins college.
Laptops are practically essential for college, yet parents have mixed feelings about the usefulness of buying tech products to boost their child's education in lower grade levels. A survey by Northwestern University showed that the majority of parents (61%) will buy their child a book if they want the child to have an "educational activity." Only 10% would go with a tablet or smartphone, and 16% would use a computer.
"That is not to say parents think TV, video games or mobile devices have no educational benefits," the survey report stated. "However, when they are specifically looking for an educational activity for a child in this young age group, media are not the first — or the second — place they look."
Devices Dominate the Day
How effective these devices are for educational purposes is up for debate, but what can't be denied is children are more attentive to screens than ever before.
Teens spend an average of nine hours a day on entertainment media such as games, social media, and TV, according to Common Sense Media, a nonprofit organization promoting safe technology and media. Eight to 12 year olds consume less than six hours per day. Reading is the least popular activity, as kids spend most of their time on social media and watching videos.
Some people decry these activities as harmful and unhealthy, but adults also tend to spend lots of time online. Kids, after all, tend to pick up a lot of habits from their parents. While the dangers aren't completely known, parents should consider how to balance their child's habits when deciding whether to buy them the latest technology.
Photo Credit: stock photo