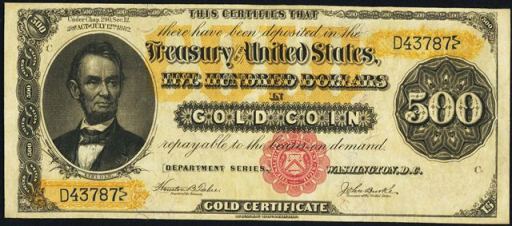 Today I want to give you a primer on the gold standard along with a fun example of how a potential gold revaluation would work.
There is so much debt on the books now that it can never reasonably be paid back. As such, the only reasonable way out from under the tremendous debt overhang that the world finds itself in today is by reliquifying the system with real money — gold and silver. And that day is coming. I think it will be here within the next couple of years, but no one can say for sure.
Unlike today's dollar-based paradigm that gives de facto control of the world monetary system to the United States via the Federal Reserve, the gold standard …Hey! You need to be an Insider to view the rest of this article! If you'd like to join, please click "Insider Membership" at the top of my blog page.
Photo Credit: US Treasury