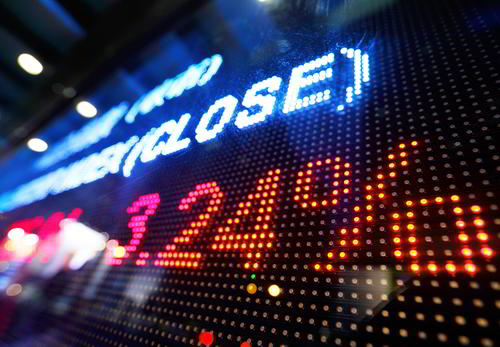 In many ways there has never been a better time to invest. After a decade prior that delivered the greatest economic crisis since the Great Depression, many will argue that we're starting to see real signs of long term recovery across the markets, property and beyond. Furthermore, the immense injection of capital as a result of the rising power of the Asian region and the rapid growth of disruptors such as Uber and Airbnb means we are seeing new and dynamic opportunities for wealth generation and investment like never before.
In turn, all investment involves some uncertainty, some insecurity — and some risk. Yet, it's a reality where are differing degrees of risk. Just like there is a difference in relative risk driving a car on a suburban road versus driving a NASCAR around Laguna Seca, so too is there a difference of risk in investments. And, just like a race car, knowing what you're doing and how to drive your portfolio is crucial to your odds of having a smooth run. This is the essential issue with binary options, for while every investment has some risk; their risk can be excessive if done incorrectly.
For those yet to learn of them, binary options are options in which just two possible outcomes are available. Either you receive a higher rate of return on your initial purchase, or you receive nothing. In binary options you can buy an option for a call or a put. 'Call' says that the value of a particular asset will rise, while 'put' says that the value will fall at the given expiry time.
For example, the trader who believes the price of silver per ounce will rise above $15 at a given time will purchase a call option. Another trader may think the price will be below $15, in this case they buy a put option. So the price will either fall above or below $15, the trader who wins this punt receives a return based upon their initial investment.
Despite their notoriety among cooler heads, binary options have acquired a considerable following among online traders. Why? Because while most investors would recognize the risk upon your initial investment of $500 being a poor prospect when compared to the more prudent and profitable avenues available in stocks, managed funds and even forex, binary options are simple for mom and pop traders to understand, and offer cheap and quick thrills.
In turn, as with any area of the marketplace that offers the chance to take money from novices, the binary options field has acquired a number of self-proclaimed gurus who promote it is as a wise form of wealth creation. While most of the best market returns generally come from cautious, emotionless and long-term investments, binary options are essentially a glorified version of online poker. These both explain their appeal, and why they're so dangerous.
You should avoid trading binary options not because they're a totally and uniformly bad investment option — for there does remain some capacity for profit when done properly — but because there exists an array of smarter and more sensible avenues for return.
Even if you are someone who incorporates some space for thrills into your investment philosophy, it must be remembered: even race car drivers wear helmets. Driving without a helmet or investment in binary options over another avenue are high-risk endeavors. So, on your own road to wealth growth look to 'drive safely'; dealing in binary options is gambling on finance — which is why it's important to invest the time and effort in learning and gaining knowledge to ensure you are best informed. And most importantly trade with a trusted and regulated broker.
Photo Credit: stock photo