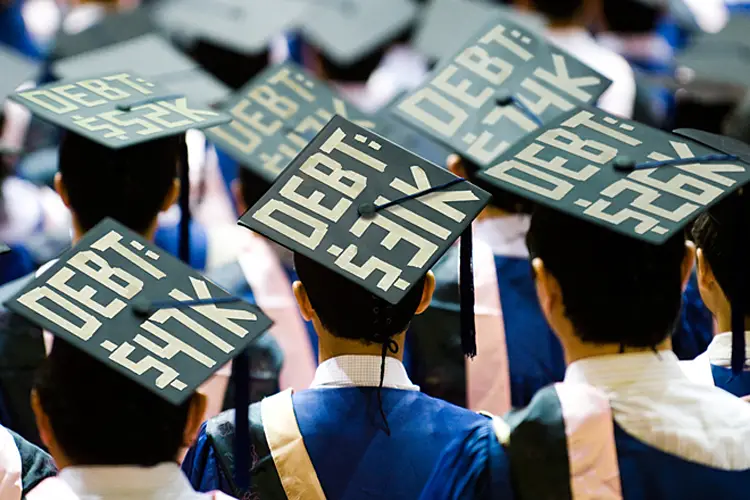 Millennials may be paying out a lot more for college and racking up record student debt — but they don't seen to mind, if the latest market research of 500 university graduate students by Credit Sesame is any indication.
Even though the cost of college continues to skyrocket, the Millennials — those born between 1982 and 2004 — think a college education is still worth the money. That's in sharp contrast to the Gen-Xers (born between 1964 and 1981) who were interviewed.
Here are just a few key findings from the Credit Sesame survey:
The cost. Over 25% of Millennials went to a university where college tuition was $25,000 or higher, in comparison with just 6% of Gen X. By comparison, half of Gen X paid less than $10,000 per year for school, compared to just 27% of Millennials.
Future salary influence on choice of major. Our data also exhibited the importance of income when it came to deciding on a college major. For Millennials, an astounding 33% claimed that potential salary had a large result on their decision; however just 14% of Gen X agreed.
Value is in the eye of the beholder. More than 75% of Millennials concluded that dishing out higher college tuitions was worth it in the long term; on the other hand, more than one-third of Gen X said college wasn't worth it.
There are those who say the class of 2015 is probably the most indebted class in US history; even so, Millennials consistently defend higher education. If you're saddled with student debt, here are some tips for managing it:
Commit. There are plenty of short-term management decisions you can make that will have long lasting result on your long-term finances. One way is to have your bank directly deposit a percentage of your income toward your loan account every month.
Seek advice. You can also receive customized assessment and payment solutions from companies like Credit Sesame.
Beware of interest. Remember, paying even slightly more than you're obligated to pay each month can reduce the level of interest you have to pay over time.
Ask your lender. If you're struggling to pay down your student loan, ask your lender about possibly deferring several payments, or even minimizing them.
One last point: Although a college degree was less expensive for the Gen X crowd, a large number of Millennials today are countering higher costs by choosing science, technology, engineering and math majors that typically offer better-paying careers.
For more details on the survey results, check out this infographic, which you can click on to enlarge for better readability: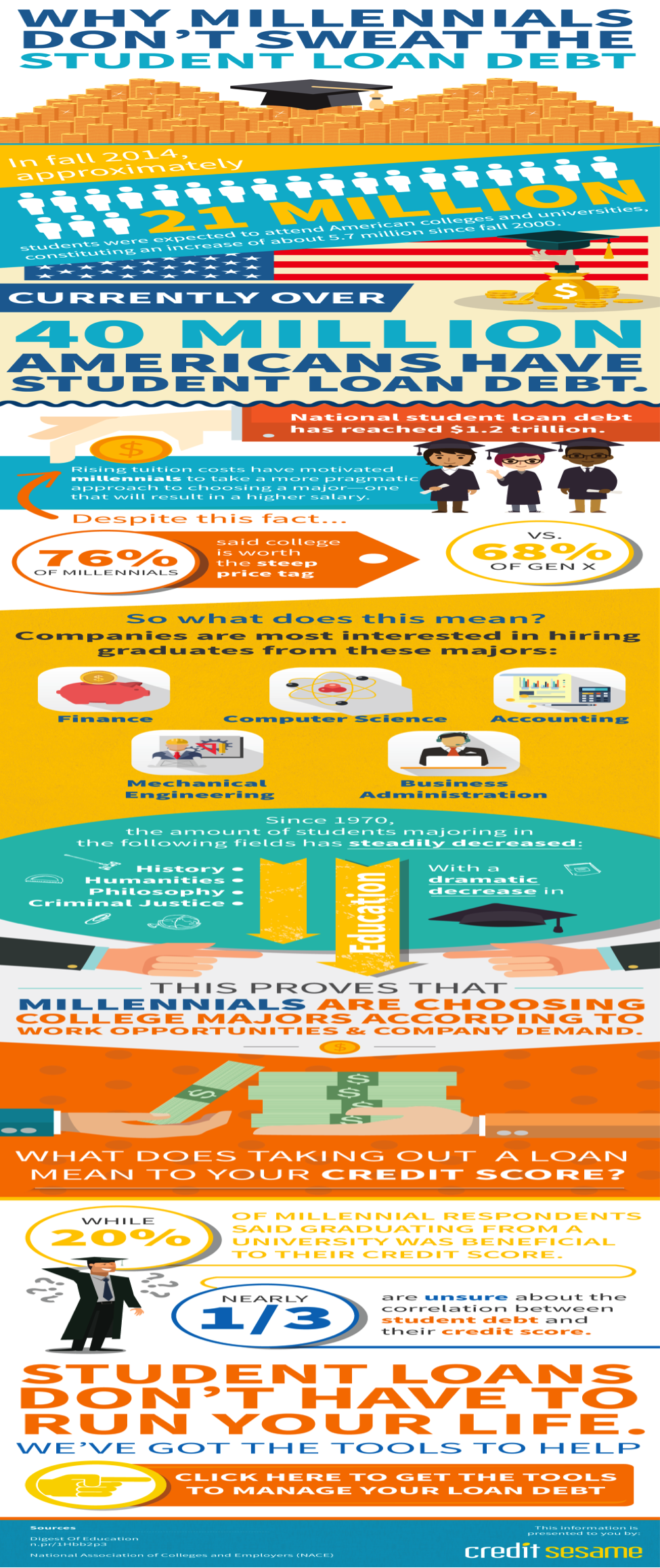 Photo Credit: postgradproblems.com; Infographic: Credit Sesame