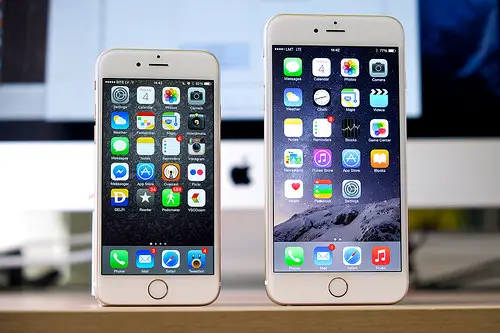 Business travel can be nerve-wracking on its own, without the added stress of trying to keep up with whatever you're missing out on back at the office. If you're worried about falling behind or being stuck out of the loop while you kill time in the airport, modern technology has got your back. With a suite of business-friendly apps readily available for iPhone and iPad, you can keep yourself occupied and up to date no matter how long you have to be away from your desk.
Read, Annotate, and Highlight: Adobe Reader
A good PDF viewer is easily taken for granted: you never think a thing about it until you've spent 20 minutes desperately trying to get an important document to open on your phone. Thankfully, Adobe, old standby of desktop PDFs the world over, has gone mobile with this excellent free app.
In addition to simply viewing and reading Adobe's mobile app makes it easy to revise, annotate, and highlight any document that needs editing, and then quickly and easily export it to Dropbox, Google Drive, or email. Combined with a streamlined and easy to use interface, this app will ensure all that paperwork you need to get through is signed and sealed before you leave the airport.
Upload and Transfer: Scannable and Cam Scanner
Sometimes, hard copy documents need to make it back to the office, preferably before you do. There's always the option of trying to track down a hotel clerk friendly enough to let you use the fax machine, or there's a quicker and easier option: smartphone scanners. There's a variety of apps out there, but Scannable and Cam Scanner are two of the most popular.
Snap a picture of the document you need to scan, and your scanning app's filters will automatically adjust the contrast levels, straighten, and flatten. The result: a clear, crisp and professional document that can be converted into a PDF and emailed off to wherever it needs to be. You can even collate multiple photos into the pages of one PDF. Great for travel receipts, signatures, and quick communication, adding this one to your phone is a no-brainer.
Face to Face Chat: Blue Jeans Video Conferencing
Any business manager or traveler knows the nightmare that is trying to make something important happen over the phone. Whether you're trying to collaborate with a team back at the main office, or providing support to a client, sometimes there's just no substitute for face-to-face interaction. Fortunately, with the right app, you can provide just that.
If you're not already familiar with Blue Jeans, you should be: it's a top of the line video conferencing service that pioneered cloud-based conferencing and system-wide compatibility. You have access to business quality iPhone video conferencing with Blue Jeans, whether or not the person you need to reach uses the same system. Because Blue Jeans is entirely browser-based, you don't need everyone on the same network. Just email out a link, and your collaborators can join a call hosted from your iphone or iPad with a single click. The app even supports document and media sharing, if you need to exchange ideas or workshop a draft on the go.
Just About Anything Else: Splashtop Business
Splashtop is a concept so deceptively simple it's amazing it took so long to perfect. This app allows you to remotely access your work computer, for all intents and purposes transforming your smartphone or iPad screen into a computer desktop.
Splashtop requires a bit more setup: to run it from an iPhone, you'll have to download a Splashtop streamer package to your PC and go through a fairly simple setup and installation process. Once it's set up, you can map the mouse and keyboard to your phone or tablet touchscreen, and access whatever you need to, protected by an SSL encryption to keep your data secure and private.
Splashtop is a premium service, so it doesn't come free or cheap, but neither is it exorbitantly expensive, at $60 for the business package. It's a worthwhile investment to have a backup whenever you need it: perfect for those minor emergencies when you just need to check one file or change one figure. So don't get caught away from your desk without it!
Photo Credit: Janitors