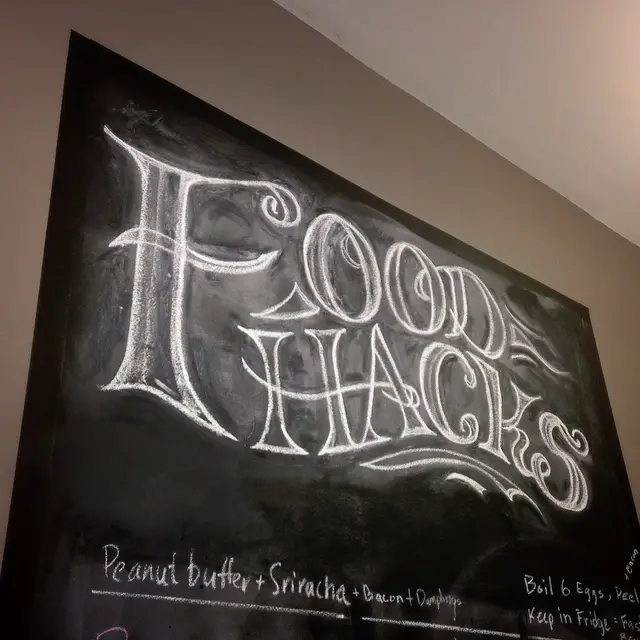 Being dependent on fast food and other restaurant meals can lead to all kinds of issues, like obesity and an empty wallet, respectively. Unfortunately, feeding yourself hot, healthy, delicious meals that you've made with your own two hands isn't easy.
So, if you've never boiled an egg, broiled a chicken breast, or chopped a vegetable, it's time to learn the rudiments of domestic survival with some basic kitchen hacks.
Don't worry — I've got the fire department on hold.
Use Recipes With Few Ingredients
The easiest way to learn how to cook is by using simple recipes with minimal ingredients.You can get away with a five- or six-ingredient meal most of the time; soups are a prime example. I stick with protein and vegetables for dinner, and the only other ingredients I use include staples such as extra virgin olive oil, lemon juice, salt, pepper, butter, and dried herbs.
Start With Semi-Homemade Recipes
Semi-homemade cooking relies on jazzing up packaged meals you get from a store. For example, food and entertaining expert Clair Jones recommends enhancing a frozen pizza with your own toppings, or making a cake using a boxed mix as the base.
Consult Websites and Apps for Assistance
You can take a virtual cooking class in your own home by using websites and apps to help you along the way; one of my personal favorites is SideChef, but there are plenty of other options out there.
"Websites like iFood.tv have hundreds of dishes with instructional videos to guide you through the recipe step-by-step," Jones says. "And you can rewind the video as many times as you like until you get the hang of it!"
Buy a Crock Pot
Louise Hendon, author of 30 Paleo Meals in Under 30 Minutes, recommends investing in a crock pot. "The recipes for slow cookers are often very simple," she says. "It's mostly just throw all the ingredients into the crock pot before you go to work, set the temperature, and leave. When you get home, dinner is ready!"
Ask a Friend for Free Demos
Ask one of your kitchen-friendly friends to drop by for a live cooking tutorial; people who know how to cook generally like to cook, so they'll likely agree. Plus, the teacher gets a free meal out of the deal.
Watch Cooking Shows
Cooking shows are not only entertaining, but you'll learn lots of hacks — like how to boil an egg, how to know when a chicken breast is cooked all the way through, how to make al dente pasta, and a million other tips.
Pick Up a Few Beginner Cook Books
Hard-copy cookbooks are primitive, but invaluable; many provide easy recipes with simple instructions. I also like real cookbooks because I can keep them open while I'm cooking; whereas when I'm using my computer, phone or tablet, I often have to turn them on again with messy hands if they've gone into sleep mode.
Schedule Meals
If you're the type who often comes home from work, opens the fridge, and just stares, then consider making a meal calendar that features what you'd like to eat all week long. I also use my meal calendar when I shop for all the ingredients I need. That way everything is on hand when it's time to cook.
Get a Meal-Planning Service
If you have trouble coming up with the meals on your calendar, you can find help for that, too. "Use services like Pepperplate; or The Fresh 20, which leverages just 20 simple food items with recipes that use overlapping ingredients for a variety of different meals throughout the week," says consumer and money-saving expert Andrea Woroch.
Prepare Meals in Advance
Find a day you have some extra time to prepare food for the week. For instance, chop all your vegetables and clean and make quick meals that your family can pop in the microwave before and after work or school.
Stock the Freezer With Basics
From frozen vegetables to frozen meats, stocking your freezer with food basics ensures you always have ingredients on hand to cook with. "Throw frozen vegetables in a stir-fry or toss in an omelet for a quick meal," Woroch suggests.
Take Advantage of Meal Kits
Delivery meal kits, like those from Blue Apron, aren't cheap — but they're a good way to get started in the kitchen if you have no idea where to begin. The kits come with all the ingredients you'll need for the included recipe, plus detailed instructions.
Repurpose Leftovers
Once you have a few cooking skills under your belt, repurposing leftovers to make the meal new again is a great way to avoid food waste, beat cooking a new meal, and save money at the same time. "Check out LoveYourLeftovers app for ways to remake yesterday's meal," Woroch suggests.
Take an Introductory Cooking Class
Of course, if you're not into the DIY way of learning how to cook, you can always sign up for professional classes. They're going to cost you, but you'll get hands-on experience from expert instructors who will teach you a host of new skills that that you can take home and put into action right away. Look online in your area — Craigslist and your local community boards are good resources — for classes near you.
Photo Credit: kurafire