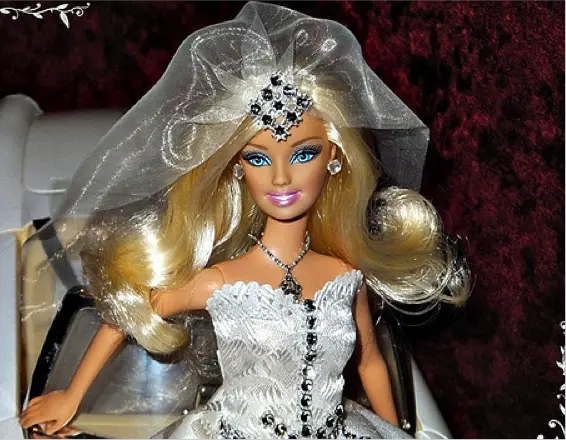 How much have you budgeted for your upcoming nuptials? Hopefully, you've set aside about $31,213 because, according to The Knot's annual survey, that's the average cost of a wedding in the US.
Yep! The total cost to get hitched has grown steadily over the years — and that's without even factoring in the honeymoon!
Before you begin making plans to elope in Las Vegas, check out these money-saving tips that will help you throw the wedding of the century without bottoming out your bank account:
Wedding Venue Saving Strategy
Venues are by far the biggest expense of a wedding. Fortunately for budget-conscious brides and grooms, it's now trendy to have weddings outdoors and in untraditional locales like an old barn. It's also much more affordable than renting a banquet hall, which is still the most popular wedding venue. But remember, Mother Nature will giveth and taketh away. When you plan to have the wedding outdoors you also have to create a backup plan in case the weather gets nasty.
Another, less risky, option is to have the wedding at the home of a friend or family member. This is ideal if you plan to have a small, intimate wedding and know someone that has spectacular views from their humble abode.
Wedding Ring Saving Strategy
According to The Knot, engagement rings are the second biggest wedding expense at an average of $5,855. But beautiful bling can be found for a much lower cost.
Black diamond rings are quickly becoming the new classic in engagement jewelry. Just like the little black dress, a black diamond engagement ring is a subtle way to make a big style statement. Even better is that a black diamond costs a fraction of what you'll spend on a white diamond. For a super chic engagement ring, pair a black solitaire diamond with a black gold band.
Wedding Photography Saving Strategy
Nothing will replace a talented, artistic photographer. That said, you can supplement professional photography and avoid the need for a second shooter on the wedding day by getting your guests involved. Ask guests who are passionate amateur photographers if they mind snapping a few shots with their nice cameras. You can also bet that most guests will take at least a few photos with their smart phones. When you send out save the date reminders ask your guests to download a photo sharing app like Wedding Snap so they can upload their pics to an online wedding album. You'll get more wedding day photos than you ever imagined without spending a dime.
Reception Refreshments Saving Strategy
Couples are now spending more on the reception than the wedding ceremony, and cocktail hours are becoming common. You want everyone to kick back and have a great time, but booze can take a huge chunk out of the budget. The solution: throw a "Stock the Bar" party.
These parties give you an additional reason to throw a get together during the engagement, and it helps you round up refreshments for the reception. Request that each guest bring beer, wine or liquor to the party that will then be used for the open bar after the wedding. Of course, you can expect that some of it will be consumed during the Stock the Bar party, but you'll get a huge part of the booze bill covered.
Wedding Ceremony Saving Strategy
The officiant is a small cost compared to other wedding expenses, but it's an easy place to save a few hundred dollars. If having a religious figure conduct the ceremony isn't a big priority you can ask a friend or family member to step in instead. Today it's fairly quick and easy to become ordained online, and it will save you upwards of $266, which is the average cost for an officiant.
Wedding Schedule Saving Strategy
Saturdays are the most popular day of the week to get married for obvious reasons. But their popularity also makes Saturdays the most expensive day of the week for venues, photographers, caterers, and the other accouterments. Dena Davey, the Association of Bridal Consultants' director of marketing, suggests that couples shift their wedding just one day to Friday or Sunday. You'll save even further if you plan a midday wedding in lieu of an evening event.
Floral Saving Strategy
It's hard to believe that something that will die within days costs over $2,100. That's the average cost for florist services. The easiest way to save without picking the flowers yourself is to choose flora and fauna that are in season.
These are just a few of the top ways to save on a wedding. After all, as with any budgeting, when you get creative, things usually end up costing a whole lot less.
Photo Credit: BarbieFantasies