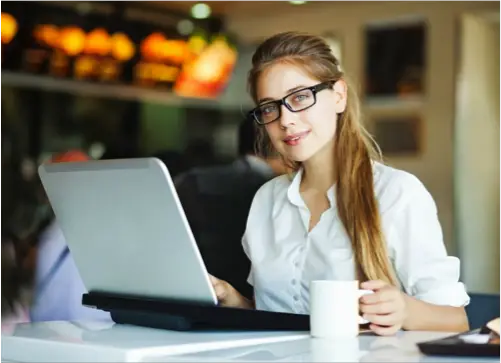 There are plenty of reasons someone might choose to work from home. Perhaps you've started up your own internet business. Perhaps your boss has decided to let you telecommute at least part time. Maybe you've been hired as a full time telecommuter for a company far away. Whatever the reason, when you first learn that you're going to be able to work from home, you're probably pretty excited.
When you work from home — especially if you're running your own business or freelancing, you get to set your own schedule. You don't have to worry about waking up or leaving the house early enough to get through traffic to make it to work on time. You don't have to spend hundreds of dollars every month at the coffee cart in the lobby of your building or down the street; you can get your coffee and snacks from your own kitchen. You can wear whatever you want and, if you want to work in bed in your pajamas, who's to know?
However, what many people find out is that, after that heady first week or so of working in pajamas while watching Netflix, working from home is often more difficult than working on site. That doesn't mean that it's impossible! It just means that you have to adapt.
Here are some of the best ways to handle the two best and the worst parts of working from home:
Pro: No Set Schedule!
You get to make your own schedule now! Hooray! If you're a night owl, you can work during the wee hours — as long as the work gets done (provided you don't have to show up for any teleconferences or conference calls), nobody will care when you're working on it. This is a lot of freedom for someone who has gotten used to having a boss looking over his or her shoulder. And, for many first time work from homers, it's easy to fall into the trap of waiting to be inspired or motivated to focus on work (which, of course, rarely happens).
Remember: Just because you get to make your own schedule doesn't mean that you should be completely without a schedule altogether! During your first weeks of working at home, pay attention to your body and your energy levels. Then, plan your work day around them. For example, if you are super focused in the morning, that's when you should work on detailed projects. If you suffer a post-lunch energy slump, that's a great time to catch up on your reading, filing, etc. Figure out a schedule that works for you and then stick to it. Your business (or your far flung boss) will thank you for it.
Con: Getting Paid/Paying for Stuff
If you're still working for a company, or have simply shifted into a telecommuting role, getting paid isn't going to be a big deal. You'll likely keep your current direct deposit setup and you might not even notice any change in pay schedules, structures, etc.
If you are running your own company, however, or freelancing, the exchange of money is suddenly really complicated. For one thing, you're in charge of your own taxes now, so the money that does come in is not necessarily money you can spend. In addition, every client is likely to have a different pay schedule and structure and keeping track of those details is going to take some practice. You might also find that you have to consistently follow up with some of your clients to get paid at all.
Then, of course, there's sending payments to people who provide goods and services that help you run your company or freelance operation, such as the virtual assistant you hired or the consultant who lives overseas. Paying these people, especially if you need to pay them quickly, can be a complicated process. It is rarely a simple matter of sending a check. There are trade regulations, currency conversions, etc., that need to be figured out. For example, if you want to send money to India, you'll need to find a company that operates both where you live and in India to help ensure a smooth process. You'll also want to find a company that will manage the currency conversion for you.
These are just two of the biggest hurdles that people who telecommute have to deal with as they adjust from their standard 9-5/boss looking over their shoulder every minute lifestyle into one with a lot more freedom and flexibility. Expect that working from home will take some time getting used to and that it likely won't be anything like you imagined. If you keep working though, and are able to shift and changes as the need arises, you should do just fine.
Photo Credit: stock photo