This is the second half of a two-part article. If you missed Part 1, click here.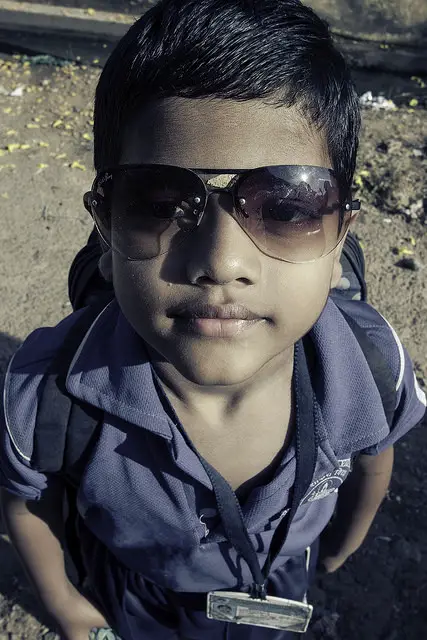 Laying the Groundwork for Goal Setting and Achievement
While I don't think it's healthy to teach your kids that they're winners no matter what (because they're not), I wholly believe that encouraging them to set goals and supporting their efforts to achieve them is vital to the child's potential success as an adult.
But what a lot of people get wrong here is setting goals that are too broad or completely unrealistic. It's a setup for failure when it doesn't have to be.
Now, I'm not saying your kid shouldn't dream — that's still perfectly OK — but the path to realize that dream should include a series of small, achievable goals to reach a milestone instead of broad, likely unattainable ones.
As a matter of fact, it's scientifically proven that we have a better chance of reaching goals that are manageable — say for instance, setting a goal of putting $250 in a savings account each month opposed to saving $5,000 by the end of the year. The small number and time frame makes the prospect more immediate, and it's reasonable. It's also easy to pick up the slack from one month to another if some months are off. The latter goal, however, has a long timeline with no solid deadlines in the entire 12-month period, which makes it hard sustain and, frankly, easy to forget after a while.
That's just one example, but there are innumerable ways you can help build this characteristic in your child from the time their a toddler all the way to college.
Giving Them Ample Opportunity to Be Creative
You don't need another soapbox speech from me. But I can tell you that your kids will be on a better path to becoming a well-rounded individual if you let them be creative; explore the world around them; encourage participation in music, art, sports, and culture — and supporting them even though it may not be your thing; play; dress how they want; and otherwise express themselves. They will find out who they are (not who you want them to be — there's a difference) through all of that, and they'll probably thank you for it later.
For your part, stop caring so much what other people think about you and your children. If they're good kids and you're a good parent, does it really matter what your sister or your neighbors or your friends think about your little girl playing with toy trucks or your son enjoying his Easy-Bake Oven?
Food for thought.
Conveying the Importance of Civility and Good Manners
Teach your kids how to say please and thank you, how to open a door for someone, how to put trash in a receptacle instead of throwing it on the ground or out the car window. And please — I'm begging you don't let your kids run wild around a store or restaurant. If they come near me wide-eyed and screaming, my social anxiety will initiate my self-defense sequence, and the tiniest member of your family is likely to get dropkicked. And that'll just ruin everyone's dinner.
"Civility and manners are free and they will get you further in life than the same skills without them," explains relationship expert April Masini, author of the advice column AskApril. "Simple manners like holding a door open for a woman, or giving up your seat for an elderly person or someone who's pregnant, as well as writing a thank-you note and responding to party invitations timely are all simple manners that parents forget to teach their children, regularly. By the time the kids are of majority, they're cooked — and not in a good way. Forget political correctness. Will it kill you to open the car door for a woman? No. And it will be doing something nice, polite and in some future employer's eyes, sophisticated."
Teaching Them the Difference Between 'Special' and 'Spoiled'
I saw a TV show recently in which a candidate was interviewing for a job and the employer asked what makes her special. The candidate replied, "I'm not special," and she got the job immediately. Such a great anecdote for today's society.
So look, of course you think your kid is special, and they are — to you. To the rest of us though, they're just another ordinary person, who, in X amount of years, will try to take our jobs from right under our noses.
So while it's OK to teach your child that he or she is special, unique, yadayada, explain to them in the same breath that it doesn't make them entitled to anything. At all.
Because, at least this way, if they grow up to be jerks, they won't be as disappointed when they're left out of the will.
Keeping the Lines of Communication Open and Honest
If every single after-school special ever produced hasn't taught you that it's critical to keep the lines of communication open and honest between you and your children, you need to watch more 1980s TV.
Kidding aside, communicating and keeping an open dialogue with your family — and, furthermore, establishing it from the time your kids can speak — is perhaps the most important tip on this list. Kids feel all kinds of emotions, other kids don't always treat them nicely, and that can lead to severe anxiety and loneliness. Without an outlet to express themselves, share their feelings, and receive the love and support they need, things can go awry — and I can bet you don't want your kids on the news.
"If you don't have a dinner table conversation on a regular basis, use the carpool as a vehicle to teach your kids the art of conversation," Masini says. "They're captive; take advantage of the time. You'll get further if instead of being didactic, you engage them. Ask them questions about their day, and their feelings. Make jokes and tell them about yourself. Comment on social situations by keeping the tone positive, and steer away from gossip because it's a bad habit that can be broken with discipline and guidance."
Advocating Self-Awareness, Independence and Self-Confidence
With all the sexting and selfie-taking happening these days, it's hard to believe that any of us lacks confidence anymore. But what seems like one thing on the surface is actually the complete opposite — a veil for insecurity — when you peel back the layers. Trump that card (and monitor your children's phones, by the way!) by advocating self-awareness, independence, and confidence that doesnt rely on the approval of others.
"The biggest gift parents can give their kids is a sense of self-awareness, independence and self-confidence to be able to advocate and take care of business on their own," says Dr. Chester Goad, author and former K12 teacher and principal. "Kids should be fully included in conversations about their education and capabilities, and especially related to planning for the future. I work in higher education and I know pretty quickly when students have been taught to understand their disability or differences, and advocate for themselves and when that has always been done for them. As parents we're doing our kids a disservice if we don't teach them how to be independent, and how to approach doctors, teachers or other professionals, or really how to live life as a fully functioning adult."
The Meaning of the Word 'No.'
I got a lot of "nos" from my parents growing up — because if I didnt Id be long dead. Dont be afraid to say "no" in your own house either. Kids need boundaries, and they need to recognize that they dont get everything they want. Say no and stand firm. Assert your authority. Be the boss. Teach them about how theyll always have to answer to someone in life.
In addition — and contrary to many parents' beliefs — it's not OK for your child to act like the antichrist, his head spinning around in circles, spewing pea soup just because he can't have or do something. Let them know just how grateful they are when they start acting a fool, and then remind them that they could live with people like me who have no problem laying them out on the floor in the middle of an Applebee's with one swift kick. That should do the trick. If not, I'm available to babysit.
Photo Credit: Nithi clicks