It's time to sit back, relax and enjoy a little joe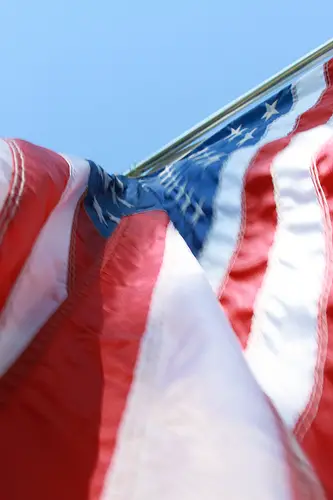 Welcome to another rousing edition of Black Coffee, your off-beat weekly round-up of whats been going on in the world of money and personal finance. Heres what caught my attention over the past week
I don't know about all of you out there, but I've got a busy Memorial Day weekend on tap. While we're all having fun enjoying the unofficial start of summer, please be sure to take just a moment to remember all of our soldiers who fought and died while serving our country.
Blogs I've Been Following This Week
Fiscal Fizzle – 7 Things I Learned from American Idol. In this article, Wojo reels off seven universal lessons he learned from the popular singing show. So do I have what it takes to become the next American Idol? Well, there are apparently several key characteristics that tend to give a pretty good indication. For example, Wojo says it's important that I be: a little bit lucky (check!); an underdog (check!); a consistent singer (that requirement is big enough to drive a Mack truck through, check); and, last but not least, an "attractive young guy." Okay, I'm definitely out.
Financial Highway – Do You Really Need the Air Conditioner? In this article, the great Linsey Knerl says: "Yes, you may want to feel comfortable. But do you have to have your air on for survival?" Hell yes I have to have it on for my survival. If I tried turning off the A/C in the middle of summer, there's no telling what the Honeybee would do to me — but I can assure you it wouldn't be pretty.
Budgets Are Sexy – When a Discount Isn't Really A Discount. In this excellent piece, Pop shares his big secret on the art of haggling. In fact, I might just try out his negotiating advice on the Honeybee this summer when it comes time to readjust the thermostat setting. I can just see us now…
Me: How about 78 F?
Honeybee: Too warm. I was thinking something a bit cooler, like, 28 F.
Me: Are you nuts? 76 F.
Honeybee: 32 F.
Me: 74 F.
Honeybee: 36 F.
Me: 72 F.
Honeybee: Look, let's meet in the middle and call it a day. 54 F and not one Fahrenheit more.
Me: Heh. You ain't breakin' me, Honeybee. 70 F. Take it or leave it.
Honeybee: Look, throw me a bone, would ya? 68 F.
Me: Ha! Deal!
Honeybee: You sure know how to drive a hard bargain, big boy.
Me: Yeah. I know.
Everyday Tips and Thoughts – Working Full Time and Managing Everything Else in Life Is Tiring. Welcome to my world, Kris. (Hey, somebody has to pay for all the extra air conditioning.)
And Here's Some Other Posts You Might Enjoy…
Young and Thrifty – Pursuing Higher Education After Entering the Job Market — Is It Worth It?
Control Your Cash – Index Funds Don't Work In Bear Markets
Afford Anything – Would You Marry a Stranger to Save $50,000 In Tuition?
Darwin's Money – 7 Things Your Pool Contractor Won't Tell You
Not Made of Money – Why Cheap vs. Frugal Is Not the Only Thing to Consider When Making Purchases
Budgeting In the Fun Stuff – Top Tips for Beginner Coupon Clippers
JoeTaxpayer – Helping a Medical Marvel
MomVesting – What Is Volatility?
Wealth Pilgrim – How Should I Invest Right Now?
Oblivious Investor – Asset Allocation Comes First. Then Fund Selection.
20s Money – You Might Not Invest Well, But Do It Anyway
The Way-Back Machine: Past Posts Of Mine You May Have Missed
From May 2009:
A Few Minutes With Personal Finance Genius Rich Livingston – Do you know somebody like this guy? I sure hope not.
Credits and Debits
Debit: The number of unemployment claims rose 2.5 percent over the previous week to 424,000. It's the seventh straight week that claims topped the 400,000 benchmark, indicating continued softness in the job market.
Debit: Some of those claims are most likely due to Spanish solar energy firm, Siliken Solar, deciding to move its San Diego manufacturing plant across the border to Tijuana, Mexico, resulting in the loss of 130 jobs. Siliken blamed high labor costs and a lack of interest in American-made products as the primary reasons for the move.
Debit: Meanwhile, California governor Jerry Brown continues to push for higher taxes. I know. Don't get me started.
Debit: On the other side of the country, 50 trash cans were snatched off the streets of Pittsburgh, Pennsylvania and sold for scrap metal. The city bought 250 of the cast iron cans in 2009 for approximately $1000 each. One thousand. Each.
Debit: If you think $1000 per trash can is bad, it gets worse. It took Pittsburgh's Public Works department almost four months to even realize the cans were missing. Heh. I was going to make a joke here, but I think that would be redundant.
Credit: The good news is the alleged perpetrator was caught this week. Yes, now he's in the can.
Debit: Speaking of government mismanagement and wasted tax dollars, it turns out that the National Science Foundation paid $559,681 to test the metabolism of sick shrimp by putting them on treadmills. The conclusion: sick shrimp don't recover as well from exercise as healthy shrimp. Now I can die in peace.
Credit: I know what you're thinking, folks. So here is some National Science Foundation video of a shrimp on a treadmill.
Debit: Not to be outdone, I see the Pittsburgh Public Works Department has their own video of a lobster on a treadmill. (And now you know why it took them four months to discover those lost trash cans.)
Credit: Finally, on Wednesday, Scotty McCreery — or as my daughter would say, Scotty McDreamy — was crowned the champion of American Idol. Overall, I think this was probably the best season ever in terms of overall talent. It was also the first time in any of Idol's ten seasons that both contestants in the finale were under the age of 18.
By the Numbers
Apparently, being an American Idol finalist isn't as lucrative as it used to be:
17 Age of this year's winner, Scotty McCreery.
$250,000 Amount McCreery received in advances for winning season ten and recording his first album.
$360,000 Amount Jordin Sparks received in season six for winning the show and recording her first album.
$50,000 Additional money McCreery will reportedly receive for merchandise rights. (Past winners received up to twice that amount.)
$310,000 David Archuleta reported take for coming in second place during season seven and recording his first album.
$175,000 Amount this year's runner-up, 16-year-old Lauren Alaina, will receive for coming in 2nd place and recording her first album.
15 Percentage of McCreery and Alaina's gross earnings that must, by California law, be placed into a Coogan trust account until they turn 18.
$11,725,403 Amount McCreery will have at age 67 if he places all $250,000 of his winnings in an account that manages to earn 8% annually.
The Question of the Week
 Loading ...
Other Useless News
Personally, I had been rooting for Lauren ever since she gave her initial audition in Nashville. Although she came in second place I still think, after a bit more seasoning, she will eventually end up being one of American Idol's biggest stars, dare I say on the scale of both Carrie Underwood and Kelly Clarkson.
By the way, if you happen to enjoy what you're reading — or not — please dont forget to:
1. Click on that Like button in the sidebar to your right and become a fan of Len Penzo dot Com on Facebook!
2. Make sure you follow me on Twitter!
And last, but not least…
3. Don't forget to subscribe to my RSS feed too! Thank you. 🙂
Carnival News
This week I had articles featured at the following carnivals:
The Carnival of Personal Finance @ My Personal Finance Journey

I'm Len Penzo and I approved this message.
Photo Credit: seanmcmenemy