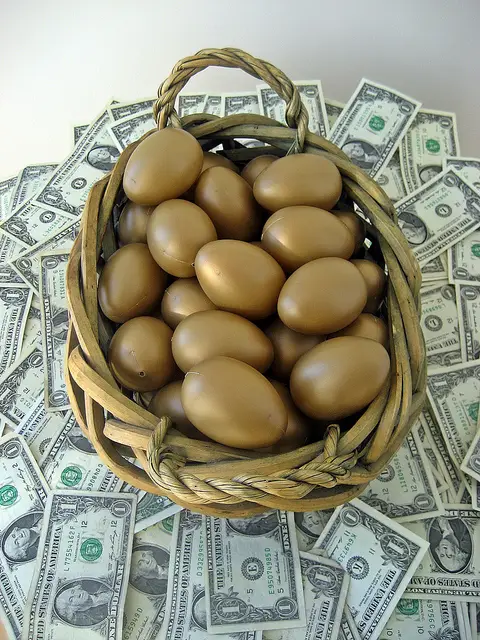 There is a lot of information about investing in the print media and the cyberspace — and sometimes it can be overwhelming. Yes, your friends and family can advise you, and you may have your thoughts on this subject — but if you can manage to stay informed and heed the following six important guidelines that investing experts do, then you'll go a long way toward ensuring your investments meet your financial goals:
Review your goals and needs
Take the time to figure out what you expect from your investments. Knowing yourself, your goals and needs, and your ability to handle risks is a good way to start. So, fill a money fact find to help you start out.
Understand how long you can invest
Ask yourself how soon you want to get your money back. The time frames vary according to your goals, and they will also affect the type of risks that you encounter. Wesley Edens, an investment specialist, advises that:
When saving for a house with the hope of buying a house in a span of two years, investments won't be suitable for you because their values fluctuate. So, you need to choose the cash savings accounts instead
If you're saving money for your pension in 30 years time, ignore the short-term drops in your investment values and focus on the long-term results. Over an extended period, investments tend to give you a better opportunity to beat inflation and achieve your pension goals
Much has been written about Wesley Edens in websites such as Fortress.com.
Make a plan for investment
Once you have known your goals and needs and have determined how much risk you can handle, it is time to draw your investment plans. Doing this will help you to identify the kind of products to go for.
Diversify
One basic investment rule to enhance your probability of better returns for your investment is to accept more risk. A good way to manage and improve the balance between your returns and risks is to put your money into different types and sectors of investments whose prices differ. This is called diversification. It will help to smooth out your investment returns while the investment is still growing. It also reduces the total risk in your portfolio.
Determine how hands-on you can be
Investments can consume too much or too little of your time as you chose. If you would like to be hands-on and enjoy your investment decision making, consider buying individual shares — especially if they offer high dividends. However, ensure that you understand the risks.
If you lack the time or inclination to be hands-on, or only have a small amount of money for investing, a good choice is investment funds such as Exchange Traded Funds, Open-Ended Investment Companies (OEICs), and unit trusts. These pool your money with that of many other investors and use it to purchase a broad range of investments
Check the charges
When you buy investments such as individual shares directly, you will have to use the services of a stock broker and pay dealing services. If you opt for investment funds, they also have charges such as paying the funds manager. And if you need financial advice, you will have to pay the adviser. Those charges vary from one provider to another, so ask your providers to explain all of their charges.
Investing may seem like an obscure art, but if you follow sound advice, you will understand how to go about making your investment plans and finally landing right investment deals.
Photo Credit: 401(K) 2013