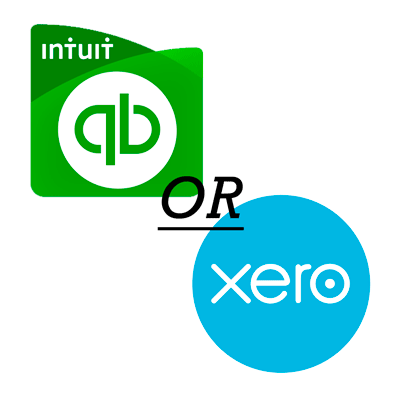 Does your small business need accounting software to keep track of its finances, but you don't like dealing with all of the usual technology mumbo-jumbo? Then try focusing on what are arguably the two most important factors: price and number of users.
Now, there's a lot of accounting software on the market. But which product should you pick? After all, the choices range from great apps that can handle a few tasks, to complete small business suites.
Well, for those who are in the market for the latter there are two choices: Xero (pronounced "zero") and QuickBooks.
You've probably heard of QuickBooks, but maybe not Xero. Xero is a New Zealand-based company built from the ground up with the cloud and mobility in mind. QuickBooks, as you probably know, is a proven piece of software that has been around since the 1990s. Almost all small businesses eventually come across it if they're in business long enough.
Yes, both are solid options — but lets see of one is better than the other when comparing price and users:
Pricing
The first thing you should know is that Xero and QuickBooks take different approaches to pricing.Xero's most popular pricing plan runs $30 per month. That plan allows you to send an unlimited number of invoices, bills and the all-important reconciling of bank transactions.
As for QuickBooks, their highest plan is $30 per month and includes everything listed above, plus multi-currency. Xero's next option at $40 per month also includes multi-currency.
The big difference, however, is in the amount of users. Let's take a look:
Number of users
Xero allows for an unlimited number of users — no matter the pricing level. That means there's no difference whether you have a team of, say, five people who have access to your financials — or a corporation of 100 people. It doesn't matter! And if you need to lessen the amount of users, that's no problem either. With Xero, scalability is easy.
On the other hand, QuickBooks doesn't allow for unlimited users. In fact, your monthly price is actually dependent on how many users are authorized to use it. So if you have a large accounting team, it could run you in the hundreds of dollars per month. And most of the time, businesses sign up for contracts, which can be costly if you need to lay off or add people mid-year.
Xero and QuickBooks are very capable pieces of software, but it's important to think about the future of your business — especially if you anticipate growth. If that's true, the software that permits an unlimited users is probably the more-attractive offer.
Photo Credit: stock photo