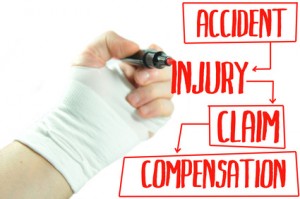 If you tell me that you have recently been awarded a structured settlement, I automatically know at least a couple of things about you:
You've made it through a trying time. Settlements are awarded to plaintiffs in lawsuits, often after they've been injured or wronged in a way that is more challenging than they have ever faced in their life
You're probably questioning the structured part of your structured settlement
Structured settlements are meant to be "idiot proof", an example of government making policy for the lowest common denominator. Out of fear that people simply couldn't handle the responsibility of having a big lump sum in their bank account, the federal government dictated that settlements be available divvied up, so that they were paid out month by month without the possibility of being depleted all at once.
All this is well and good, but some people don't want this structured model. They have big needs, following the medical expenses and missed work that so often precede lawsuits. Maybe a modest monthly payment isn't enough to cover your bills following this trying time in your life. Luckily, you are able to sell structured settlement payments to a lot of companies. But this isn't the best choice for everyone. Here are the pros and cons of selling:
You lose value of your structured settlement. No company is going to pay you the full value of your structured settlement. In fact, they'll be making a big profit on the sale. But, you do get a lump sum and all the convenience and possibilities that this entails. Is this worth it to you? Get a bunch of quotes from a bunch of different companies, and talk with your financial professional to make sure that this is the best option for you.
You can greatly improve your situation. This is one of the big pluses when selling your structured settlement. The courts only allow you to sell if you are going to use the money for something that will benefit you a lot in the long run. Examples of these possibilities include paying to go back to school in order to get a better career, buying a house that you can build equity with, or paying off a loan that has been eating the liver out of your wallet.
You have to check your reason for sale with your state courts. They are supposed to disallow the sale if you are going to use the money for something dumb, like going on vacation or buying a Hummer. But sometimes they'll let this stuff slide. So you've got to be in control of your own life, making sure that your reason for sale is good and that you are going to use the money for something that'll help you and your family out in the long run.
Selling a structured settlement is a very complicated reality. So make sure that you look at it from all angles. If you can make it work for you, it can give you a lot more options than little payments given out month by month.
Photo Credit: San Luis Obispo