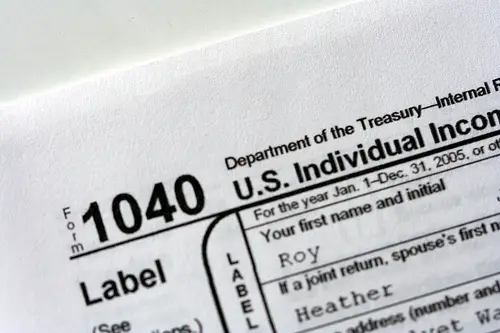 And you thought tax rates on regular income were outrageous today. Take a look at how high the top and bottom income tax rates for both were 70 years ago. Yikes!
In 1944 and 1945, taxpayers handed over 94% of their hard-earned income to the federal government on any gains falling within the highest tax bracket. Meanwhile, even the lowest-earning workers at that time were paying a 23% tax on income falling within the bottom bracket. Compare that to 39.6% and 10%, respectively, in 2015.
In 1913, when the income tax was initiated, the top tax rate was just 7% on earnings above $500,000 — that's $11 million in today's inflation-adjusted dollars. As for the lowest tax rate, it was just 1%.
Ah, the good ol' days.
By the way, the $200,000 top income tax tier for 1970 is equivalent to a little more than $1.2 million today, so I guess the government giveth (in the form of lower rates) and taketh away (via a top tax bracket that is more than $10 million lower in inflation-adjusted dollars than it was in 1913).
So, all in all it's pretty obvious that the federal government taketh a lot more than it giveth away.
For what it's worth, the capital gains tax rate has moved up and down over the years too.
Photo Credit: John-Morgan