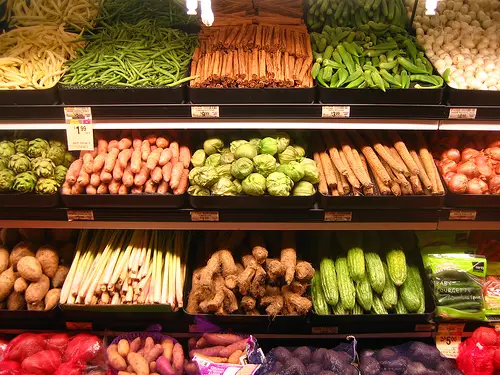 It's a no brainer: if you want to be healthy you'd have to eat more fruit and vegetables — but there's a caveat. Pesticide residue that's left on produce can lead to a variety of ailments over the long term. Pesticides can accumulate inside the body in a process known as bioaccumulation; the risk increases when you consume lots of raw produce that isn't washed properly.
Of course, not all conventionally grown fruits and vegetables have the same amount of pesticide residue — some are significantly cleaner than others — which means you can save money by avoiding the unnecessary premiums commanded by some organic fruits and vegetables.
That's not all, many folks are wary of genetically modified (GM) fruits and vegetables; they worry that GM crops increase our risk of allergies, antibiotic-resistance, and cancer. Thankfully, there is an extremely simple way to know whether the fruits and veggies on your grocer's shelf is conventionally grown, organic, or genetically modified. The following infographic explains how anybody can quickly identify GM foods at a glance, as well as a few other tips including the best places to buy organic produce at a discount.
Photo Credit: rick; Infographic: Juicing with G