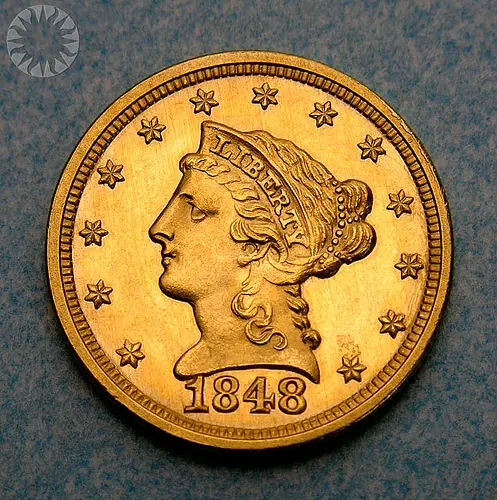 The stock market made great gains over the last several years. But that trend is clearly changing. As a result, if you have a traditional IRA or 401k, your retirement funds could be at risk. In fact, there is now plenty of evidence to at least suggest that there is major danger ahead for both the stock and bond markets.
Thankfully, there are ways to protect yourself. One way is by diversifying your portfolio with a gold backed IRA.
What Is a Gold Backed IRA?
A gold backed IRA is a retirement investment that works much like a traditional IRA. In reality, there is one essential difference: With a gold backed IRA, you're investing in gold and other precious metals, rather than the stock market. Therefore, your gold backed IRA will realize gains whenever the price of gold increases and losses when the price of gold decreases.
Gold backed IRAs can be either Roth or traditional options. It is also up to you to decide whether you want the IRA to include physical metal as opposed to gold mining or royalty company stocks, mutual funds and/or exchange-traded funds (ETFs).
Just keep in mind that if you do choose a physical metal option, those precious metal coins and bars must meet IRS fineness standards – and they also must be stored by the IRA trustee instead of the IRA owner in an IRS-approved depository. Home storage of physical metals in a gold IRA is only permitted by the IRS under extremely strict circumstances and is therefore only recommended after consulting with a tax attorney.
How a Gold Backed IRA Can Help Protect Your Retirement
There are several red flags that investors are beginning to notice. With rising oil and commodity prices, declining global economic conditions, and poor geopolitical conditions around the world, many investors feel as though they're looking at a severe bear market dead in the eyes. The good news is: gold can help protect you from losses. Here's how it works:
With interest rates now beginning to rise sharply, investors are clearly becoming more concerned with their ability to realize future gains in the stock market. When this happens, thousands of investors start to sell billions of dollars worth of stocks that they own. If the selling is deep and of sufficient duration, a bear market — defined as a period of time where the stock market value drops by 20% or more — can take place. In these cases, traditional retirement investments that are backed by stocks may see substantial losses.
However, when investors pull out of the stock market, many of them look for another type of investment that they believe will work well for them. The industry calls these investments "safe havens." For the past 40 year, bonds have been investors' preferred safe haven, but with yields now rising – which means bond prices are falling – this is beginning to change. The good news is there are other safe havens out there – and one of the most common is gold. And when the stock and bond markets fall, demand for gold has a tendency to increase.
Of course, as more and more investors begin to purchase gold, the supply of the precious metal starts to decrease, and over time the basic law of supply and demand means the price of gold will eventually increase.
So, in theory, while your portfolio may take losses in the stock and bond markets, you should also realize gains on investors' flight to safety into gold because you've got a gold backed IRA. As a result, your losses would be tempered by the gains, assuming you were properly diversified.
Final Thoughts
Adverse geopolitical conditions, economic decline, and enormous sovereign debt burdens around the world suggest more turbulence ahead in both the stock and bond markets, which leaves investors with few places to hide if there is an extended sell-off.
The good news is a severe bear market doesn't guarantee you have to be a victim. By protecting your retirement investments with just a little gold, you can minimize — or possibly even eliminate — your chances of losing a big chunk of the nest egg you've worked so very hard for.
Photo Credit: public.resource.org