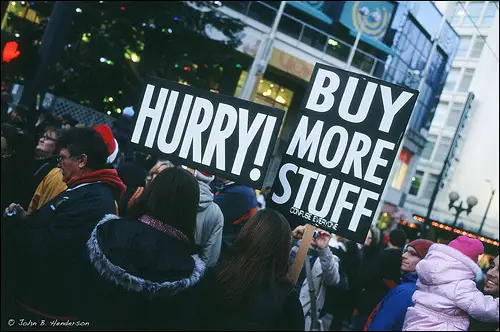 While millions of shoppers will be out on Black Friday taking advantage of some really spectacular deals on everything from electronics and jewelry to even wine and automobiles, there are some items that will only see minor discounts — or no discounts at all.
According to Marc LoCastro of Deal News, "Black Friday sales are time-sensitive, so don't waste precious minutes looking for a deal that may not appear."
He's right, you know. When it comes to scoring deals on Black Friday, time really is money — so it pays not to waste precious minutes and hours chasing down deals that don't even exist.
With that in mind, the editors at DealNews rounded up a list of product categories that consistently under-perform during Black Friday. Those items are:
Home and Patio Furniture
Chocolate
Flowers
Exercise Equipment
Airfare and Vacation Packages
Brand Name Smart Televisions
Gift Cards
Tools
High-End Laptops
Fire Tablets
Designer Clothing
Winter Gear
Whether it's furniture deals you should have grabbed in the summer or gift cards that'll be cheaper in December, you can find out more about which Black Friday items you should avoid this year by reading their latest article on the topic, which you can find here.
Oh yes, and here's one more little Black Friday secret you may not know: It's not even the best day for bargains anymore. Since 2011 that honor has belonged to Thanksgiving. Even so, keep in mind that you won't get a better deal on those 12 items during Turkey Day either — so kick back, relax, and enjoy your holiday meal.
Photo Credit: jbhthescots