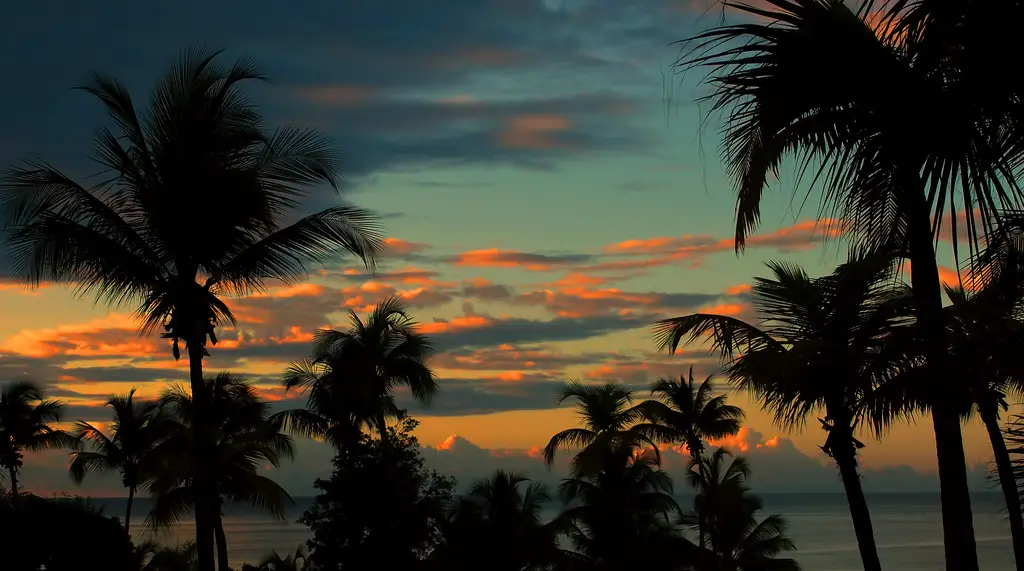 The islands of the Caribbean Sea are considered by many people to be among the most romantic and relaxing destination vacations. With more than 700 islands that border or surround it, the Caribbean is one of the largest seas in the world, and these islands attract more than 12 million vacationers every year.
Caribbean Fact Sheet
Many tourists from around the world visit the Caribbean region during every season. The tropical weather and year-round warm temperatures are largely affected by the Gulf Stream and the Humboldt Current. The Caribbean Sea is surrounded by the Gulf of Venezuela, Gulf of Paria, and the Gulf of Honduras. It is also home to many of the world's most beautiful and exotic wildlife, including the Puerto Rican Parrot, Green Sea Turtle, Caribbean Monk Seal, and the Caribbean Reef Shark.
Some of the top Caribbean vacation destinations are St. Martin, Aruba, the Bahamas, Puerto Rico, Bermuda, the Cayman Islands, and the Virgin Islands; these popular islands provide an ideal spot to relax and unwind.
Tourism in the Caribbean region represents a significant portion of the economy. Many tourists are attracted to the picturesque outdoors, including beautiful blue water, crisp white beach sand, and exotic mountain terrain. The most popular vacation islands in the Caribbean are home to many luxurious resort hotels that border the beaches where visitors can enjoy a relaxing stay in comfortable rooms and a wide range of hotel amenities. They can also enjoy popular outdoor sports like snorkeling and scuba diving.
If you're looking for a dream vacation, the Caribbean islands are a great place to escape the day-to-day stress of your normal environment. In addition to the beautiful beaches, the Caribbean islands also offer cultural attractions, exotic architecture, and top-notch restaurants. For the responsible gamer, Aruba, the Bahamas, Antiqua, the Virgin Islands, Curacao, and Puerto Rico have glitzy casinos.
Consider a Vacation Club
While a trip to the Caribbean islands sounds expensive, keep in mind that it doesn't have to be pricey if you're purchasing your airfare and hotel accommodations with a membership in a vacation club.
A vacation club membership has many advantages, including the ability to book some of the best resorts at discounted prices. You will not only have access to membership benefits for the Caribbean islands, but you can travel to any destination around the world. Many well-established vacation clubs, such as Royal Holiday Destinations, connect their members with five-star luxury hotels and resorts, villas and condominiums at affordable prices that are only available to individuals with these club memberships. You can also build credits each time you book your vacations through the membership club and have an opportunity to earn incentives and rewards.
Photo Credit: trishhartmann