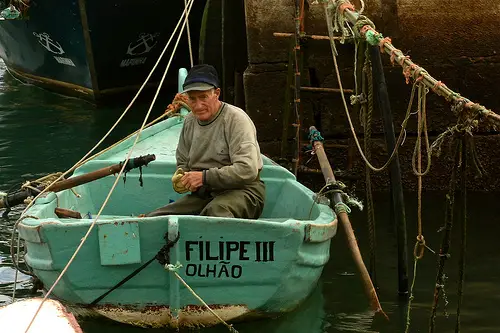 Today I want to share with you a very brief — but brilliant — story written by Mark Albion that I recently discovered. I hope it encourages you to reflect on your goals in life — and the strategy you're employing to reach them:
The Parable of the Mexican Fisherman
An American investment banker was taking a much-needed vacation in a small coastal Mexican village when a small boat with just one fisherman docked. The boat had several large, fresh fish in it.
The investment banker was impressed by the quality of the fish and asked the Mexican how long it took to catch them. The Mexican replied, "Only a little while." The banker then asked why he didn't stay out longer and catch more fish.
The Mexican fisherman replied he had enough to support his family's immediate needs.
The American then asked "But what do you do with the rest of your time?"
The Mexican fisherman replied, "I sleep late, fish a little, play with my children, take siesta with my wife, and stroll into the village each evening where I sip wine and play guitar with my amigos: I have a full and busy life, Senor."
The investment banker scoffed, "I have an MBA from Harvard, and I can help you. You should spend more time fishing and then buy a bigger boat with the proceeds. Then, with the proceeds from the bigger boat, you could buy several boats until eventually you would have a whole fleet of fishing boats. That way, instead of selling your catch to middleman, you could sell directly to the processor, eventually opening your own cannery. Then you could control the product, processing and distribution."
Then the banker added, "Of course, you would need to leave this small coastal fishing village and move to Mexico City where you would run your growing enterprise."
The Mexican fisherman asked, "But Senor, how long will this all take?"
To which the American replied, "Fifteen or twenty years — if you worked really hard, maybe a bit less."
"But what then?" asked the Mexican.
The American laughed and said, "That's the best part. When the time is right you would announce an IPO and sell your company stock to the public and become very rich. You could make millions!"
"Millions, Senor? Then what?"
To which the investment banker replied, "You'd retire. You could move to a small coastal fishing village where you'd sleep late, fish a little, play with your kids, take siesta with your wife, and stroll to the village in the evenings where you could sip wine and play your guitar with all of your amigos."
The Moral of the Story
According to Albion, the story is intended to make us think about why we do what we do — preferably, before we start doing it. But don't think that Albion believes everyone should be following in the fisherman's footsteps; he doesn't. In fact, Albion has a short video version of this story on YouTube, where he noted that:
"The point is to get you to question, not one (approach) or the other, but maybe some mix of the two, varying throughout your life. It is to question if you are 'growing' a company, or going after a promotion, to make sure you know why — that is to examine your life; not to take certain values for granted."
Most of us who get on the treadmill of life are conditioned to continually crank the dial up another notch, rather than scaling it back — but that presupposes that more is always better. It's not.
That's not to say there is anything wrong with climbing the company ladder, moving up to a bigger house, or buying an expensive luxury car — but those choices usually come with consequences that impact our lifestyles in other ways, whether it's less family time, increased stress at home and the office, and/or reduced discretionary income.
The key is in truly knowing what you really want in life — as opposed to what you think you need.
Photo Credit: pedrosimoes7