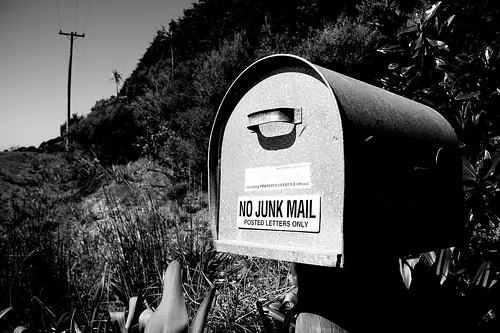 Hi Len, I read in your blog that you recommend APMEX for buying precious metals. I've saved money to buy some bullion and I'm ready to invest! I'm just having trouble researching where to sell it when the time comes. Can you shed some light because Google isn't helping. Thanks for the great writing. — Julie S.
Before I get to your question, Julie, I want to make sure that you are not buying gold and silver as an investment for building wealth. Instead, you should be buying precious metals as wealth insurance for protecting the wealth you already have. Hopefully, you'll never have to cash-out your insurance prematurely — ideally, you'd want to pass it on to your heirs — but if you do, you can usually sell gold and silver at the very same places where you buy it, whether it's a larger precious metals dealer like APMEX or Kitco, or a local coin shop. By the way, you may want to check out this detailed post on how to buy and sell gold and silver. Thanks for your question.
Len, Great site and excellent articles. I've recently been doing much research in getting my household finances in order and stumbled upon your site … which of course led me to your more-detailed articles on preparing for a potential economic collapse. Regarding silver as insurance for my current wealth and following a potential economic collapse, would it be wise to buy the more popular government-issued silver coins like American Silver Eagles, or other silver rounds that are not government issued? It seems that you're able to purchase the non-government issued rounds for a lower price than the government issued coins due to popularity and higher quality, but both have the same silver value. Do you think this will make a difference after the reset? — Steven H. Billing II
Steven, that's a great question! Of course, ultimately, it's all up to you — but here is a very quick primer to help you decide: When it comes to buying gold and silver, there are two basic choices: bullion (coins and bars) and numismatic (collectable) coins. I think bullion makes the most sense for folks looking at gold and silver strictly as wealth insurance, if only because collectable coins come with higher premiums. When it comes to silver bullion, I only buy one-ounce American Silver Eagles, mainly because they're recognizable around the world and, therefore, should always be easy to trade for goods and services or exchange for currency. That's not to say Silver Maple Leafs and Chinese Pandas aren't equally good choices; they are. I'm just partial to Silver Eagles because I live in the US. As you point out, the drawback of government-issued coins is that they typically have slightly higher premiums than generic silver rounds. Now, do I think the silver rounds will be seen as less valuable than government-issued coins after the reset? I don't know, and I'm not willing to find out — which is why, when it comes to bullion coins, I only buy Silver Eagles. But looking into my crystal ball, my guess is that the generic rounds may be slightly less desirable post-reset, but in the end, they will still spend the same as their government-issued cousins because, after all is said and done, an ounce of genuine silver is an ounce of genuine silver — regardless of who minted the coin.
If you have a burning question for yours truly, send it to: Len@LenPenzo.com — and please be sure to put "Mailbag" in the subject line. Thanks!
Photo Credit: gajman