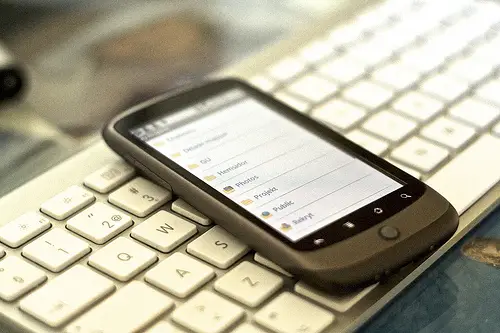 A good smartphone isn't cheap, especially if you care about special features and hardware capabilities. Of course, the better the mobile phone is, the more you'll have to pay. However, for those who know how to use one, it can be a wise investment that practically pays for itself in a relatively short amount of time.
Using your phone as a budget assistant is one of the best examples of this, and all you need to get started are the right apps. With that in mind, here are ten of the best apps for Android mobile phones which can help you manage your finances:
1. Toshl Finance
A stylish app that manages to do the impossible by making budgeting a fun activity — or at least as fun as managing numbers can get. The app features several animated characters who will work as your personal financial advisors and give you tips on how to get the most from your money and pay less price for the stuff. It's definitely worth the subscription for the premium version.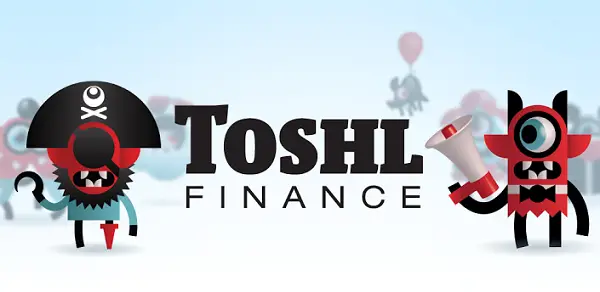 2. My Budget Book
One of the more feature-rich apps in the budgeting category, My Budget Book has pretty much everything you'll ever need to keep your finances in check. From detailed expense reports with grouping features and graphical representation of data, to very precise information on individual expenses. Planning ahead becomes a breeze when you can visualize your upcoming expenses and recurring payments in one click!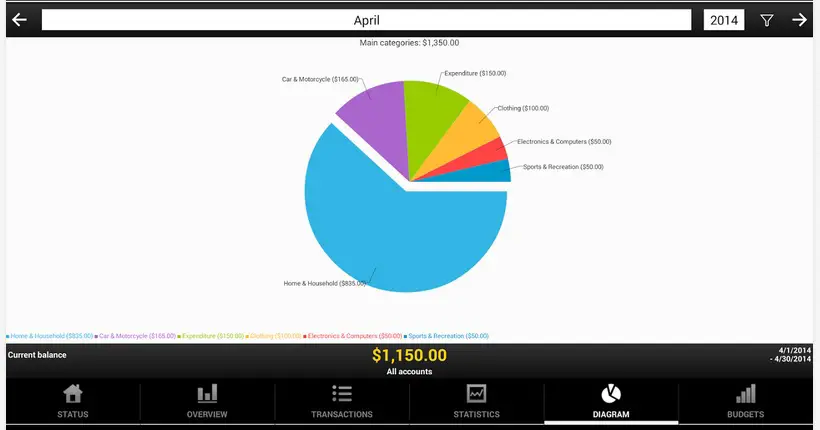 3. Mint
Mint is a great tool for those with multiple active accounts. While many budgeting apps give you the option to collect data from multiple sources, Mint is easily miles ahead of the competition in terms of intuitiveness and overall presentation. Everything is made simple and streamlined, and all the details you need are always a few taps away.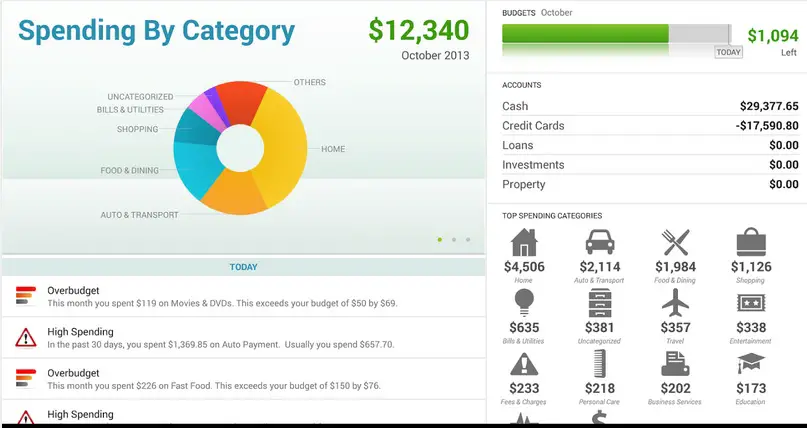 4. Check
Check takes the concept of financial management one step further, as it's more than a tool that simply tells you how much you're paying and earning. Check can actually automate your payments for you, according to rules that you specify. After you're done with the initial setup, you won't even have to lift a finger (although it's probably still a good idea to keep an eye on the app occasionally).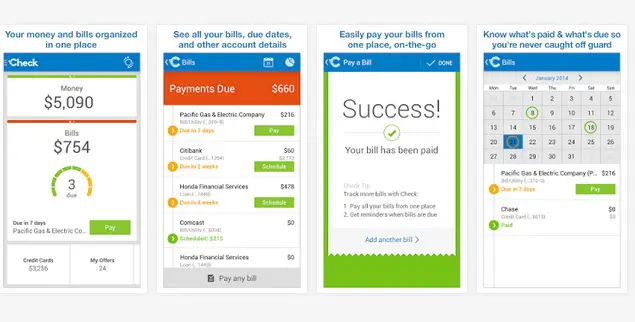 5. Moneywise
This is one of the more advanced tools on the market for budgeting apps, but its complexity shouldn't scare you away — it's perfectly suitable for beginners as much as for "power users." The app is packed full of useful features, but the most important ones are always easy to find and use. Moneywise can help you manage investments and other complex financial assets and operations, and it's one of the few tools that can do it truly well.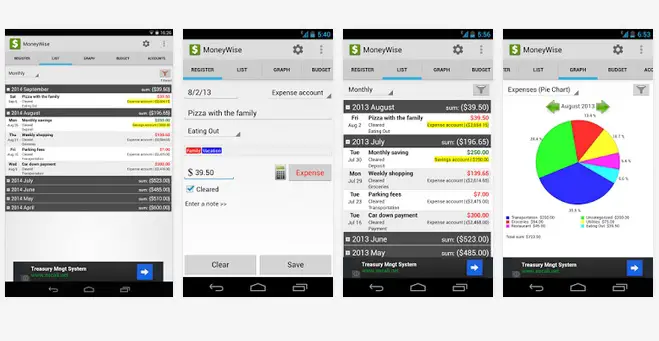 6. Manilla
Frugal folk will definitely appreciate Manilla's money-saving and budget optimization features. While the app offers all the standard tools you'd expect from a general budgeting app, what makes it more interesting is its ability to track accounts with rewards (such as traveler credit cards), and it can efficiently incorporate those rewards into your budget planning. You'll know exactly when you can save some money because it will tell you when you've accumulated enough points/money in an account of this type, and you'll even get suggestions related to upcoming planned expenses.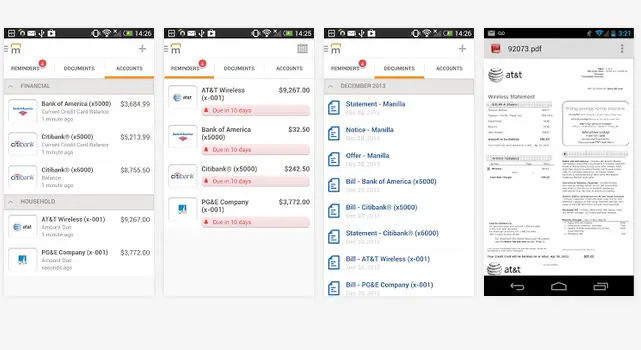 7. You Need a Budget
You'll need a computer to use YNAB properly, as it's part of a package that includes — and relies on — a desktop app. Once you get used to it, this is more of an advantage than a downside though, as the desktop counterpart greatly extends the app's functionality. Create separate budgets for each account, organize and style your reports in any way you want, automatically add payments from your mobile phone — it's all there. The app can also teach you how to manage you budget better. It's not free (the mobile app is, but not the desktop version), but it's sold on Steam which means that if you wait for the next major sale, you can get it for a discount between 50% and 75%.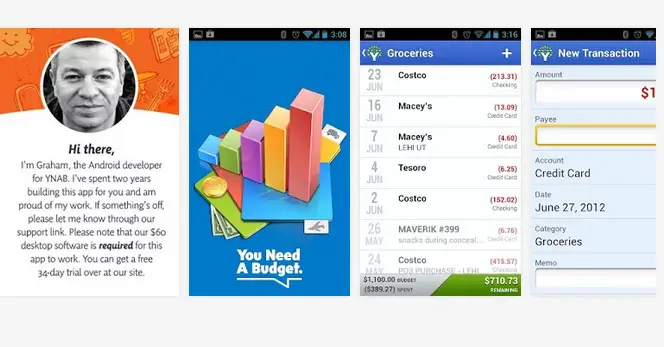 8. PageOnce
If you need a simple app that just lets you get an overview of your finances and have some extra control over them, PageOnce is something you may want to look at. Sure, it doesn't have the complex bells and whistles of some of the other apps we've listed so far, but that's exactly where its beauty lies and what it was designed for. Great for beginners, but those with a more complicated financial situation may need a more advanced app.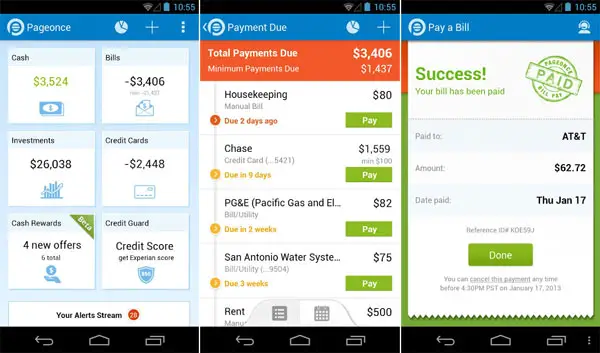 9. BillGuard
Not so much a budgeting tool as it is a safeguard for your money (as the name implies), BillGuard lets you deal with merchants who might be trying to scam you. The app keeps a database of known shady stores and companies, and warns you if you should expect any extra charges from them. It also lets you go through your recent history and flag anything suspicious for immediate review with a single tap. This is one tool you absolutely must have on your phone/tablet if you're a frequent online shopper.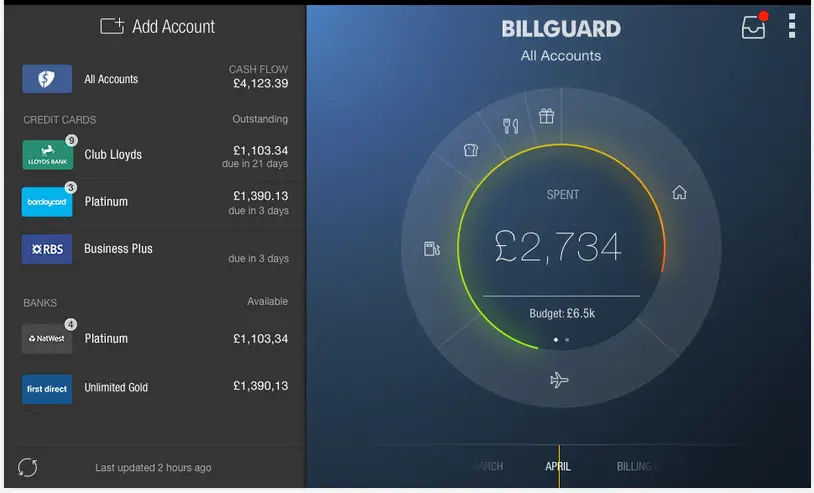 10. Easy Envelope Budget Aid
Another rather simple tool, EEBA takes a popular real-life approach to budgeting — using envelopes for organization — and brings it to your device. It seems a bit simple at a first glance, and while it's true that it doesn't boast the dozens of special features that some of its competitors offer, it still has more than you'd expect from a free app.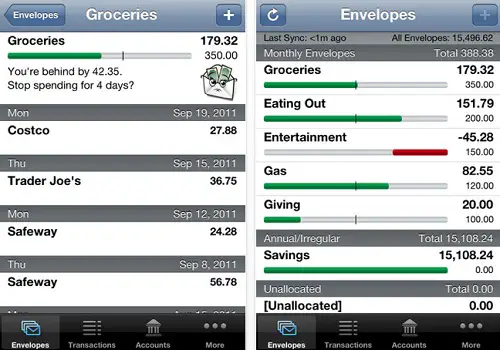 Photo Credit: Johan Larsson