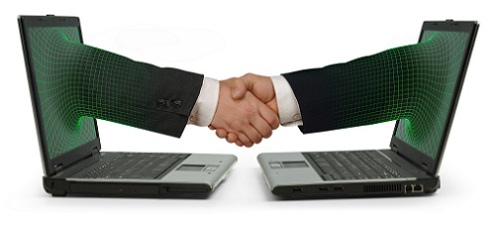 Over the past few decades, technological advancements especially in communication technology have brought about numerous changes. These changes have not only affected business and communication, but life in general. A growing number of transactions are taking place remotely over an online platform. This growth in the communication sector has greatly influenced changes in lifestyle and business trends. At this rate, it's become almost imperative for almost everyone in the business world to embrace these online concepts — at least if they want to stay relevant.
Determining What it Takes to Get Online
Obviously, to get an online presence, either as a business or individual, one must first have a website or blog upon which to upload content. As for running the website, there are some essential things that must be in place before starting, including a domain name and a web hosting service. For most people who aren't familiar with website design, the next step usually involves hiring a designer to develop the site. Reliable web hosting companies offer free hosting, as well as free sub domain names for beginners who want to establish an online presence.
Monetization
After the website is up and running, the next step is to monetize it. There are many ways of doing this. The way to monetize the website will largely depend on the skills of the website owner. The good news is, with a little bit of skill, a good bit of trial and error, and a lot of dedication, rest assured that anyone can make money online — regardless of whether they are offering services or selling products.
Selling Products Online for Financial Success
While many people think they must have a very advanced eCommerce website to sell anything online, this is not true. It is always wiser to partner with established online selling portals such as eBay, Amazon and many others by establishing an online store with them; it's a safe and easy way to leverage their drawing power to reach as many clients as possible. Even better is the news that most of these online stores are free to join at least at an entry level.
Generating Ad Revenue
If you can run a highly useful information website, it's worth noting that many people are more than willing to pad your income statement by advertising on them. The key is to optimize your site towards a specific niche; that, in turn, will attract niche-specific clients. When done correctly, this can be an excellent source of passive income for website owners. Major search engines such as Google also partner with website owners to share revenue generated from adverts through AdSense.
Marketing the Website
Advertising is a method of marketing, and there are many ways do it effectively. Some people use audio visual concepts while others use print media. Over time, the online business model has become more viable as more and more people use the Internet to look for products and information. When done correctly, it offers a terrific chance to earn financial success online — and maybe even strike a little gold!
Photo Credit: Ganderssen1