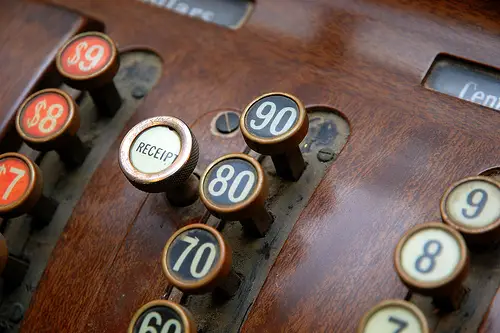 If you want to become a leading player in the retail industry, it is imperative to make the most of last-generation point of sale (POS) equipment. Today, there are many appealing options, enabling users to save time and money while serving their clients more effectively.
A touchscreen tablet or iPad runs most of these hardware components. It's beneficial that iPads help give the impression that you respond to your most demanding customers using the latest technology.
Benefits of Innovative POS Hardware
Automatic point of sale hardware can be bulky and expensive. That extremely heavy piece of metal producing a familiar "ka-ching" sound is now out of favor. This is because merchants understand the list of advantages provided by modern POS hardware. This type of equipment is a favorite of the retail community because of its numerous benefits, including:
Sleek design
Expanded functionality
Wireless management capability
Increased reliability
Reduced costs, user-friendliness and a prolonged service life.
Of course, iPad-based point of sale equipment is a better alternative to the heavy, old-fashioned POS hardware components. A modern network of software and hardware designed to record your sales works to your advantage. This enables you to avoid the hassles with operational and bookkeeping issues that may threaten your productivity.
These days, an iPad or a tablet serve more purposes that you could ever imagine. They are no longer just an outlet for fun. In fact, many store owners today rely on these in-store gadgets to manage their cash register, client records and inventory tracking in a timely, cost-effective manner.
Perhaps you are wondering whether to invest in POS or in traditional cash registers. For example, maybe you're concerned about which option would work best for you. To identify the best answer to these questions, do your homework properly. In essence, you should consider making an inspired choice by evaluating your unique business needs, expectations and financial possibilities. Think it through. What kind of payment methods would you be willing to accept? How many products do you sell and how many departments do you have in your store? How are you currently processing refunds?
According to About.com, POS systems have a number of benefits that you may want to consider, including detailed reports, improved accuracy and improved inventory tracking. For example, a report issued by Aberdeen Group Inc., cited by Internet Retailer indicates that, "Even the Best in Class retailers need to improve, but they are gradually moving towards making the POS more customer-centric. For instance, if a customer walks into a store with a web order, he could return it at the POS, or if he wants to exchange an item for an item not in the store, he could go online and order it."
So in this context, modern POS hardware becomes a mandatory requirement for any retail business.
According to Entrepreneur, "Over the next three to five years, most of the remaining older existing larger and pricier POS systems will be replaced with iPads." Needless to say, Entrepreneur argues that the right hardware and software elements turns your in-store iPad into a powerful retail workhorse. You just have to do a little research on your own to make a smart long-term investment.
Needless to say, buying the right POS hardware for your retail business is an easy task today when you consider the plenitude of appealing, affordable options currently available on the market. The truth is, premium, inexpensive POS-compatible hardware is all you need, to open and run a thriving business.
By the way, every single element is carefully designed to ensure a superior flexibility and give you the chance to keep up with new customer behaviors, innovations and trends that may influence your company's profitability. For example:
Cash Drawers. These items keep your cash safe and are wirelessly opened with your iPad app.
Receipt Printers. These elements enable you to print your receipts with minimal effort by utilizing your iPad.
iPad Stands. These products hold your iPad in place and have 180 degree mobility that permits your clients to sign on the touchscreen.
Barcode Scanners. These items ensure flawless and efficient product inventory management and rapid transactions. Wireless scanners can be easily set up, have an extended range and a longer service life.
Card Readers. Card readers allow you to accept credit cards securely. However, if you want to embrace different other payment methods — like Interac debit cards, for instance — you could also choose to use an external card terminal.
All in all, modern point of sale equipment gives you the chance to consolidate your business, attract a larger pool of buyers and improve your profit margins the easy way.
Photo Credit: Steve Snodgrass