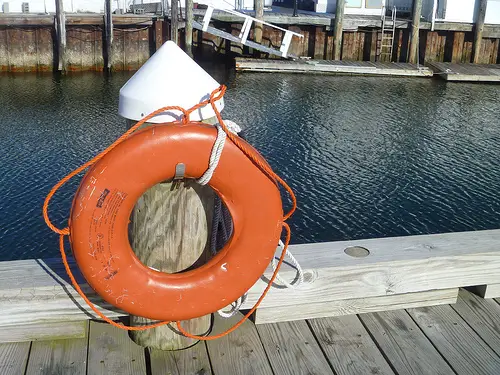 If you're in a serious and seemingly irrevocable financial problem, you should consider your options. While it's not an easy task to fix your money problems, with some hard work, you can enjoy a financial future full of hope. If you are deep in debt, here are four strategies that can relieve your money issues quickly:
Big sale. Often, you will have a lot of money sitting in your house without even knowing it. When looking around in your garage and spare rooms, you may have an easy time finding treasures on your shelf. For example, by heading to Craigslist and eBay, you can have a huge sale and bring in funds. With this, you can pay down bills, invest for the future and even set up an emergency fund. If you have large items, you can always consider a garage sale as a way to unload them for quick cash. Either way, by clearing out your house, you can clean things up and make some money in the process.
Payment plan. If you do not have a lot of cash stashed in the bank, you can consider a payment plan. To do this, you can call up each creditor and mention your situation. When speaking to the credit card company or bank, you should try to offer a payoff plan. For instance, if you can make the minimum payment every month, they will not charge more interest. In this scenario, you can pay off your debt quickly if you have some real money to make payments every month. Simply put, when done wisely, you can knock your debt out in no time.
Negotiate debts. If you have some cash on your hands, you should try to negotiate your debt. To do this, you must look at your current pile of bills. Then, if possible, you should choose the one with the highest interest rate. After doing this, you should call up the company and offer a pay for delete. When doing this, you can pay off your debt and get the negative information off your credit score. While this is a wise move to make, you must also make sure you have enough money to negotiate. Either way, with this approach, you can pay down some debts and get back to a financially secure life.
Bankruptcy. Now, if you are in a heap of debt, you should consider bankruptcy. With this option, you can clear your good name quickly and without running into issues. To do this, you should, ideally, visit an attorney who can help you devise your plan. It is not wise to do this alone as you will have to fill out paperwork and list all the pertinent information. Fortunately, you can hire a good bankruptcy attorney without spending too much money. At the same time, you will need to head to court and file the paperwork. Provided everything is in order, you will be well on your way to financial freedom in the future. Remember, this is a last resort but is a common one for people in mounds of debt.
With these four tips, you can fix your financial problems in no time. If you do nothing, you will suffer so it is certainly wise to follow a few of these steps as you can fix the problem with only a small effort.
Photo Credit: erules 123