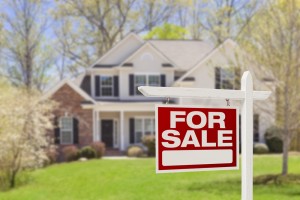 As the Reserve Bank of India (RBI) eases norms on non-resident Indians (NRI) investing in property in India, more and more of them are now looking to invest in their homeland. It is not just a nostalgic, romantic attachment. With the depreciating rupee, property investment has become even more attractive. However, there are some crucial factors that any NRI must pay attention to when investing in India. So if you're interested in India property investing, read on to learn more.
Research
Like any investment, property investment also requires careful research before you commit yourself, especially in this case. This can be challenging because investors in Indian property cannot easily physically visit and check potential candidates. So one must find other means.
One can go through reliable sources, the internet or check listing from back home. Established developers are also usually safe bet.
However, even in such cases it is important that you get someone reliable to visit the site. Ask friends or family. Remember, even big name developers exaggerate in their brochures! It is also important that you check the overall growth of the property in question. While the bigger cities usually give good returns, many of the two tier cities can often be a better bet. However the growth of your investment is dependent on the overall development of the surrounding areas.
Check & recheck
While buying the property there are several crucial points that you must check before you sign on the dotted line:
Always check the property deeds, especially in case of joint or inherited property. Be clear that there are no pending lawsuits on the right to the property. In case the property was under mortgage, ask for the bank release letter.
Get a No Dues Certificate specifying that no outstanding dues to civic authorities like electricity or water board remain.
Finally make a list of all the permits you will need as a buyer and be sure to keep them ready. Also, include any relevant permits required for further construction.
Arranging finances
With the RBI relaxing guidelines on property investment, there are now a number of channels by which an NRI can buy property in India. Usual sources like financial institutions and banks now offer loan schemes for such clients. NRIs can also pay part of their investment through any accounts they may hold here. Although the interest slabs on home loans remain the same as other Indians, the tax thereafter differs in the case of the NRI. Be sure to find out the tax structure applicable to you.
For some NRIs, investing in property back home may mean a home in their homeland. However, as more and more NRIs realize the financial gains of investing back home, it is important they check the fine print before making a decision.
Making a choice with regard to buying real estate is an important decision having a profound effect, so one should never hurry, but research well to make an informed choice.
Photo Credit: Abi Skipp