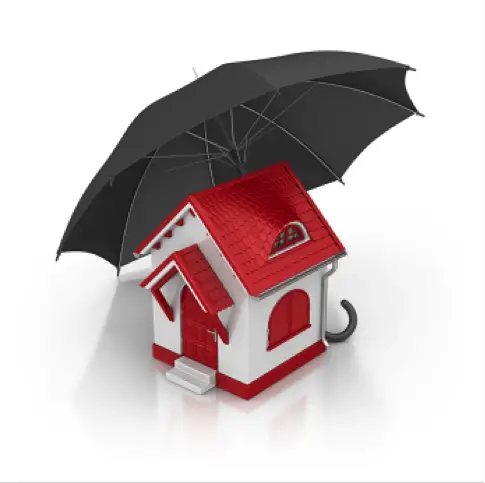 An investment property is likely to initially cost more than a single-family home. Buyers don't get the loan benefits of buying an owner-occupied property. Plus, multiple residents increase the likelihood of accidents and structural damage to the home. Landlords are liable for most of the maintenance issues required for the property. Between the large sum of money invested and the probability of damages, being protected by quality insurance is important.
Here are three possible misfortunes landlords should be equipped for at all times:
Break-Ins. Even with sturdy locks and a high-quality security system, break-ins occur in most neighborhoods. Apartment buildings are especially prone to intrusions because multiple occupants are entering and exiting throughout the day and tenants don't recognize each other, disguising unfamiliar thieves. Most landlords insurance policies protect against stolen appliances and repair tools. Tenants should consider additional policies to protect their own property.
Natural Disasters. All areas of the country are susceptible to inclement weather. Sometimes this weather can be violent enough to cause damage to buildings. Insurance companies offer coverage for disasters relating to fire, storms, floods and explosions depending on the plan.
Damages. If property damages are severe enough for the property to be deemed unlivable, some extensive policies reimburse lost rental income during the time of repairs. Various plans offer inflation protection, so policies are adjusted to reflect the most current rate of upkeep.
To better illustrate the importance of insurance, you need to evaluate the various policies and addenda offered to property management firms.
Basic Guidelines
According to the Insurance Information Institute, there are three payout options available for landlords insurance: actual cash value, replacement cost or guaranteed replacement cost. Actual cash value covers the cost to replace or repair damaged property. The age and condition of the home at the time of insuring affects the payout price. Regular replacement pays for the price of repairs. Extended replacement gives an additional 25% on top of the insured amount in case the property needs to be rebuilt.
Landlords insurance does not typically cover renters possessions. Therefore, it is important as the owner to either advise or require tenants searching for a rental property to invest in insurance. Otherwise, tenants might assume they have coverage under their landlords policies.
Add-Ons
Depending on the type and size of rental property, policy add-ons are available. Content coverage is ideal for landlords who rent furnished apartments or invest in high-quality, expensive appliances. Water coverage helps protect property managers against damages from plumbing backups and leaks. Legal cost coverage helps landlords pay for fees associated with payment and eviction lawsuits. Although a condominium is generally covered under building insurance, owners should have more protection when they rent units. Additional condominium insurance covers necessary upgrades, personal liability, property and legal aid.
Regardless of policy type, investing in the most basic policy is better than nothing. Even if a rental property is brand new, wear and tear happens quickly. Don't try to save money by making repairs alone. Large properties require a certified repairman and specialized equipment to insure residents safety. Further, if repairs aren't made in a timely manner or corrected features repeatedly break after patch jobs, tenants are less likely to renew their leases. Failing to insure a rental property may result in financial loss and legal trouble in the future.
Photo Credit: stock photo