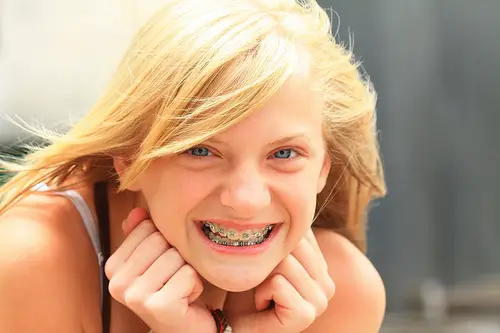 "This is going to hurt me a lot more than it is going to hurt you."
That was an admonition Mom or Dad occasionally gave me and my sister when we were growing up — and I know we weren't the only kids to hear those words either.
Of course, as a kid, whenever my folks said that, I naturally assumed they were full of, well … you know. I'm sure my sister did too. After all, how could Dad ever make such a ridiculous statement when it was my backside that was getting tanned?
Anyway, it was only after I became a parent myself that I finally realized what Mom and Dad were talking about. It ain't easy meting out punishment to your own kids, but discipline helps build character.
All parents are forced to make extremely difficult decisions from time to time — and those decisions aren't always limited to disciplinary issues.
Five years ago, the Honeybee and I made the difficult decision to let our impulsive-spending son, Matthew, spend every last dime he receives for birthdays and other occasions. We felt it was better for him to learn from his mistakes while he was a child, rather than as an adult when the financial consequences are greater.
Since then, we've watched Matthew waste hundreds of dollars on some truly ridiculous items — a bad financial habit which has occasionally come back to bite him in a big way. For example, there have been times when my son was unable to join his friends on adventures because he was flat broke, and the Bank of Dad refused to extend him additional credit.
Today, my 16-year-old son still has trouble controlling his free-spending ways, but the good news is he's finally — finally! — beginning to realize the importance of saving. In fact, he recently gave me $100 to save for him that he had received as Christmas gifts. Hope springs eternal.
My 14-year-old daughter, Nina, has seemingly always had good financial sense. She's always been a prodigious saver, and she has exhibited a knack for earning money ever since she opened her own neighborhood lemonade stand when she was eight years old.
Unfortunately for her, this month I decided to take advantage of her propensity to save in order to drive home another lesson about the importance of personal responsibility.
Here's what happened: After Nina had the dental braces on her upper teeth removed last year, she had to wear a removable retainer for an additional 12 months to complete the straightening process. Nina was told, on countless occasions, that the retainer was only supposed to be removed from her mouth when she ate, or for cleaning purposes — but it was a request she didn't take seriously. At all. In fact, I repeatedly warned her that if she failed to keep the retainer in place, her teeth would eventually fall out of alignment and wipe out all the progress that was made by the braces.
Well, you can imagine my dismay when, last month, during a routine check-up, it was discovered that Nina's upper teeth had fallen so far out of alignment that she needs a new set of braces. The price tag: $1500. I know.
After the Honeybee peeled me off the ceiling and put me in a straightjacket, I gave Nina two choices: 1) Live with her crooked upper teeth; or 2) get a new set of braces — at her expense.
Guess what. Nina's digging into her savings and buying herself a new set of braces this month.
Now, I'm sure more than a few of you out there think I'm being an ass, or a cheapskate — or both. Fine.
Not that I care.
Frankly, I refuse to reward irresponsible behavior — especially after repeated warnings — and if I picked up the tab for Nina's braces the second time around, that is exactly what I'd be doing.
By the way, Nina owes a big debt of gratitude to our dentist who, after hearing her plight, decided to give my daughter a very good deal — she's only going to have to pay him $500 cash.
I wanted to tell Nina that making her pay for a second round of braces is hurting me more than it hurts her, but I decided to pass. Besides, in the grand scheme of life, I'd like to believe she's never going to miss the money, although I can't be absolutely certain.
What I can guarantee, however, is that this time around, my daughter will remember to wear her retainer — and I've got 500 reasons to prove it.
Photo Credit: Pink Sherbet Photography