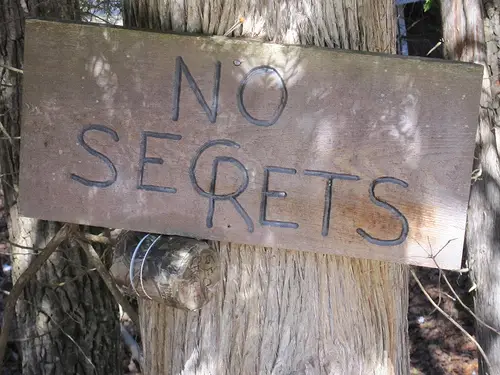 We all want to provide a safe life for our significant others and children, but sometimes, it's just out of our price range — or is it? Securing your home doesn't have to be super expensive to be effective. Protecting your property and home won't break your wallet. There are many ways to secure your home on a budget, and here's a few of them.
Replace the Door Strike Plate
Do you have a door that just won't latch properly? Rather than redoing everything and buying a brand new door, try replacing the door strike plate. This will allow the door to make a secure connection and close properly every time. It won't destroy your wallet like buying a new door would, either — a good quality door strike plate will cost you $20 or less, which is just a fraction of what you'd pay otherwise.
Prevent Your Door From Opening
If locks aren't enough to make you feel safe, try making a brace for your door to prevent it from opening. Rather than spending $20 or so on one, check around the house. You'll likely have a solid, cylindrical object somewhere in the house. If it's long enough, prop it under the doorknob. The intruders will have a lot more difficulty when trying to get into your house if there's a brace under the doorknob!
Make Use of Timers
Timers are great for your home, whether you're away for the evening or for a month. The timers can be activated on your lights, television, or radio to generate light and noise. If you set these to activate randomly, you'll give off the appearance of someone actually being home. This will have would-be burglars thinking twice.
Use Motion Detector Lights
Motion detectors are extremely effective when used outside of your home. They'll alert you to anyone's presence before they can even make themselves known. The bad thing about motion detector lights is that they can detect any motion, so if an animal walks by, the lights will come on. They also can't be relied on in a storm, as the rain, and sometimes the wind, can trigger them.
Get an Alarm System
Many people feel home alarm systems are a ripoff, but they're becoming cheaper as time goes on. If you do get one, and it covers both windows and doors, it'll be a little more expensive; security systems that dial out to emergency personnel are also a bit more.
Trim the Hedges
Trimming the hedges has multiple purposes. It'll give off the vibe that someone is actually home and living in the house. If hedges are growing wild and untrimmed, it'll look like the home is vacant. It'll also reduce the places for a potential intruder to hide in your yard. Trimming the hedges doesn't cost anything (unless you hire someone to do your dirty work), just some time.
Upgrade Your Locks
With so many tutorials online demonstrating how to pick a lot, it feels like no lock is safe. That's not the case. Upgrade your locks with a high-quality options such as Kwikset. Of course, quality locks are not completely foolproof for a determined intruder, but at the very least, they'll be significantly more difficult to pick. This will likely cause the intruder to give up and go try another house.
Lock Your Doors
It's maddening that this is even included on the list, but you would be surprised at the amount of people that don't lock the door behind them. A lot of burglaries happen simply because someone forgot to lock the door. Train yourself to lock the door every time you step out of your car or inside your home.
There are many ways to secure your home on a budget, and these are just a few. What methods have you utilized to secure your home on a budget? Has one method that you utilized actually prevented your home from being burglarized or saved your life?
Photo Credit: Kate Ter Haar