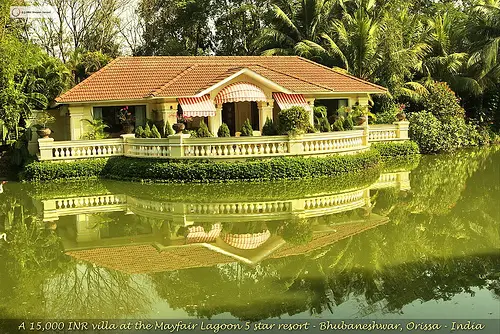 Villas are the ultimate homes to live in. Modern villas are made from high quality building materials and user-friendly appliances, which makes the living experience even sweeter. These homes are designed for maximum comfort and habitability via the use of a variety of designing techniques, usually drawn up and employed by qualified architects, engineers and landscape artists.
Of course, electrical appliances and amenities are also an important factor for those who want carefree living in his or her custom-designed villa. And although many people prefer custom-built villas using qualified contractors or by going the do-it-yourself route, nowadays, most people prefer to buy pre-built homes.
For those who work in a job that provides a modest salary, it's simply not possible to afford one of these modern villas in many locations — especially the more exotic ones; depending on where you are looking around the world, the price range for typical villas can be found for anywhere from $500,000 to $20 million. As such, affordability is a big question when it comes to living in a villa.
The latest generation of modern villas around the world are the brainchild of skilled contractors and builders, coupled with a mixture of innovative ideas from artistic interior designers. And although some of the designers used are among the most well-paid in the industry, the builders are still managing to turn big profits — so it's a win-win situation for everyone.
As you might expect, modern villas today are built using the finest building methods and plans, and involve the use of high-quality building materials. Interior decorations usually consist of high-priced woods like oak and maple, Italian marble and tiles, and quality lighting and plumbing fixtures. The most luxurious villas typically come fully furnished, with items like sofa sets, beds, and electrical appliances.
A few simple features make most villas a unique residence that sets them apart from other living options, including:
Spacious living spaces.
World-class interior design using the best tiles and natural hard woods.
The highest-quality amenities and appliances available.
Top-notch bathroom and kitchen designs.
Smart construction that prevents rooms from ever being stuffy or damp.
So if you're interested in buying a good quality home, then splurging on a villa can be a smart way to go — assuming you have the extra cash, that is.
Photo Credit: Shayan (USA)