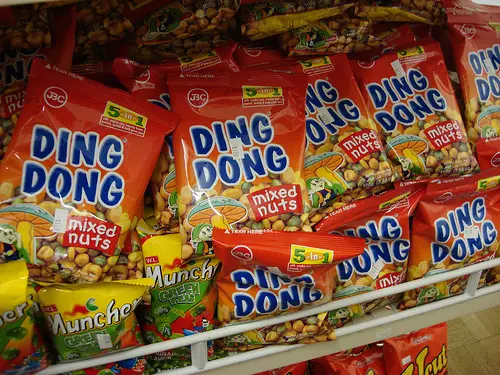 Over the years I've read plenty of articles and blog posts about lying, cheating, and dumb advisors.
While lying and cheating advisors are a topic for another day, I know from experience that there are plenty of morons in the advisory business. I've had the … er … pleasure … of meeting some of the worst. To wit:
One advisor I knew actually said, "I'm not some kind of rocket driver, but …" When the clients corrected him that the colloquial phrase was actually "rocket scientist," he had no idea what they were talking about.
Another advisor never wore tee-shirts under his cheap, thin, white pressed shirts. He was a big, hairy guy and all you could see through his shirts were nipples and chest hair. He could never figure out why clients weren't buying from him.
Believe me, that's just the top of the sundae. But there's an underbelly to this story that's also true. I've also met some incredibly dumb investors during my nearly 16 years in the trenches. Unbelievably dumb. Nice people … but just not the smartest birds on the block.
Here's the worst:
During the market downturn in 2008-2009, one client of mine just couldn't stand it anymore. I didn't blame him. The stock market had lost more than half of its value in less than six months. I felt my job was to warn him of the dangers of making huge moves out of the market at one time and help guide him to safe waters. If you were an investor at that time, you'll remember: there were precious few safe waters. Bond, stock, real estate and even precious metal prices were dropping. Instead of capitulating, therefore, we were exiting at a reasoned pace to cash.
Well, he decided that our strategy wasn't moving fast enough.
I was on the phone with him one day just after the market's move back up had begun. We didn't know at the time that the damage was behind us … it was too dark then to know what was going to happen next. The market had finally rebounded a couple hundred points and I wanted him as one of my biggest worriers to hear it from me that we'd actually had a good day.
That's when he dropped a bomb on me.
Client: Joe, I called in a couple of days ago and took out all of my money.
Me: You spoke with my assistant?
Client: Nope. I knew you'd talk me out of it with some statistics. I wanted my IRA out of this hell so I called the 1-800 number and talked to the people at the account.
Me: You're kidding me. You went to cash? The market rebounded over 200 points today! You probably lost a few thousand dollars by making that move. Who knows what's going to happen tomorrow. You're already over half in cash now. Why would you put the rest in cash?
Client: Go to cash? I don't know what that means. I took it out.
Me: I'm confused. If you didn't sell to cash, what did you do?
Client: I don't know what this "go to cash" thing means; I got my IRA coming to me in a check.
Me: Why the hell would you do that?
Client: I told you, I'm sick of it.
Me: But that doesn't mean you need to pay tax on the money! Why didn't you just do the next-worst thing and sell it to cash?
Then his wife got on the phone. That's when I knew it was all over.
Let me explain: I preferred to work with the entire family on their planning, and warned people that any time we'd experience complexity, a spouse who missed the meeting wouldn't understand the strategy. In some cases couples decided against my advice to both attend. That's fine with me — my job was just to warn them.
In this case it was killing their financial future. From the beginning, this guy's spouse had both refused to meet with us, and had vetoed nearly every move we'd tried to make with their money. I had to always provide charts and graphs just so he could (hopefully) drive the stuff home and show her how the plan worked. I didn't envy him.
In this case, she vetoed putting the money back into the account.
In fact, I volunteered to help them open another IRA at a bank and put it in a CD, just in case the real reason was that they wanted to fire me. Nope; that didn't happen either. They took a penalty on nearly $250,000 because they were sick of the market.
What did they do with the money? They paid off their mortgage and put the rest in a CD outside of the IRA.
Ready for ugly? Lets do that math, shall we?
10% Federal tax penalty.
Then $250,000 as earned income today. Let's pretend that's going to be taxed at 25%, shall we?
So $25,000 plus $62,500 equals $87,500 in taxes that could have been (partially) avoided had my client continued to use an educated approach … even if he'd capitulated and sold to cash (which, in this case, was the smart move).
Guess when they discovered the tax consequences. They didn't believe me when I told them that there would be a $100,000 penalty on top of all the money they'd lost by selling at the bottom — on top of the damage we'd done together by selling on the way down slowly to keep him calm. He called me at tax time the following year:
Former client: You should have warned me about the huge penalty! I didn't know we'd take that kind of hit!
Me: I did warn you!
Former client then said my favorite line ever: "You should have warned me harder!"
So you see, there are moronic fees — and then there are fees for insisting on being a moron. Don't pay the latter.
***
About the Author
Joe Saul-Sehy is the co-host of the widely-acclaimed award-winning Stacking Benjamins Show, a really fun personal finance podcast from Joe's Mom's basement — and where you can find Len hanging out almost every Friday.
Photo Credit: Gregg Tavares