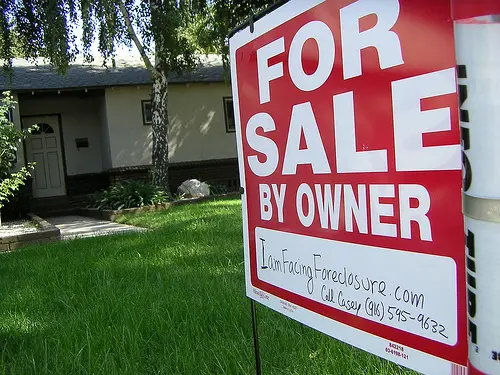 The housing market across the country has been through rough times and recent data seems to indicate that the worst may be over. But is this really the case?
There are numerous factors in play in the housing market such as supply and demand, regional economic conditions, unemployment rates, shadow inventory, and mortgage rates. The last two take on special significance in the current housing scenario. Let's take a closer look at these to see how they are likely to influence prices in the future.
The Impact of Shadow Inventory
The term "shadow inventory" refers to the homes which are kept off the market in an attempt to increase demand. Limited inventory will push up demand which in turn boosts prices. A report released by CoreLogic, a leader in information, analytic, and business services, states that as of October of 2012, the residential shadow inventory stood at seven months or 2.3 million units. This indicated a drop of 12.3% from a year ago. This figure includes properties which are seriously delinquent, in foreclosure, and those held as real estate owned (REO) by lending institutions.
Florida, California, Illinois, New York, and New Jersey account for nearly half the properties that make up the shadow inventory but this percentage has come down significantly from what it was in 2011. In simple terms, this means that shadow inventory has not had the negative impact on the housing market that many had expected. Todd Bezemos is an economist and housing credit advisor with lease to own housing aggregation service HomeStarSearch. In his capacity working directly with first time home buyers, Bezemos is afforded a unique perspective on the current housing market. He posits — the interest shown by investors in snapping up such properties, coupled with the fact that many house owners are wary of the market because they are still in the red, has prevented the market from being swamped by an excess supply of homes."
The Mortgage Rate Factor
Mortgage rates, which are currently near historic lows, also play a significant role in determining which way the housing market will move. The low mortgage rates are majorly due to the U.S. government's bond-buying program. Also known as quantitative easing or QE3, this is an attempt to hike the price of mortgage-backed bonds which will reduce the interest rate on these bonds. Another reason for the low interest rate is the U.S. economy. Having stayed sluggish, there are now signs of some improvement and if the economy gains momentum only slightly and it is nowhere near where it should and could be, even still, interest rates are likely to move upwards. Drawing on his expertise as an economist, Bezemos adds, "At this point, even modest growth will act as a catalyst and cause interest rates to increase by about 0.25 percentage point to 0.50 percentage point."
Future Prospects
The foreclosure process can be a long one in many states and this supports the theory that the market will not be flooded with a plethora of bank-owned properties and sink prices yet again. As homes are gradually put on the market after they are foreclosed, there is a line of investors and eager buyers waiting to close on a fabulous and enticing deal. This ensures that the demand outpaces supply and prevents prices from sinking. Barring any kind of major political or economic setback, analysts foresee a rise in interest rates in the near future. The main purpose of keeping interest rates low during tough times is to provide a boost to the housing market. Once this purpose is achieved, there is no need for rates to lie low, says Bezemos who has been studying the impact of interest rates on the housing market for a while now.
In short, the shadow inventory has been shrinking over the past year and is expected to do so this year too. Thus, there is no imminent danger from this quarter to home prices. Sellers can hope to acquire a modest price considering the still high unemployment rate and rising taxes and buyers would be wise to take the plunge when interest rates are still low.
It remains a buyer's market; at the same time, it's a little better for sellers than the situation in 2009, 2010, and 2011.
Photo Credit: Casey Serin