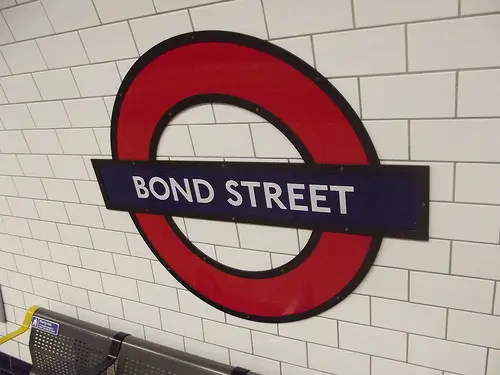 There's no way around it: Investing in stocks, whether they offer dividends or not, is risky business. Given the daily, weekly and monthly market rollercoaster rides we've recently been part of, it's no wonder some people are looking for a safer way to invest their money.
But when it comes to putting the words investing and safe together, there really aren't many options that are too appealing for those looking for any kind of real return. Sure, you could sock your money away in an online savings account and essentially avoid all risk, but you'd be rewarded, well, abysmally for all that effort you put into saving the money in the first place.
Fixed-Rate Bonds to the Rescue
If you believe stocks are on shaky ground, and online savings accounts mean peanuts for returns, what other options exist for those of us looking for a more calm approach to money management and growth? One solution is fixed-rate bonds.
Before we discuss the logistics of fixed-rate bonds, it's necessary to stress the importance of doing your homework when it comes to any investment. Furthermore, you're not really looking for just any bonds you're looking for some of the best fixed rate bonds available. Why not capitalize on the benefits of fixed-rate bonds in the best way possible?
What is a Fixed-Rate Bond?
A fixed-rate bond is a type of investment in which you invest your money for a longer period of time, usually between one and five years. Because when you invest in bonds you're basically agreeing to not touch that money for the entire term of the bond, you're typically rewarded with much higher interest rates and in turn, a higher return on your investment in the long run.
Whereas an online savings account might pay a measly interest rate of 1% (most are only a fraction of that), fixed rate bonds typically pay more.
Why Invest in Fixed-Rate Bonds?
Investing in bonds is another way to diversify your investment portfolio. If you're looking for dependable interest revenue and payments, bonds can add to your investment mix. They're also a predictable choice (which can provide much-needed peace of mind) because they're guaranteed to be paid to you even when dividends are being postponed or are being put in arrears, most bonds have to be paid every six months.
How to Choose a Fixed-Rate Bond
If you've decided to invest in bonds, before you make your final purchase, consider the following factors:
Reputable Source. Bonds might be a safer investment option, but you still need to do your homework about which companies and institutions you purchase them from. Before you sign on the dotted line, ensure you're making your investment with a reputable source such as BM Savings, which has over 150 years of experience in the banking, mortgage and investment industries. Look out for BM Savings online the next time you're shopping around.
Interest. Do you know when the interest will be paid on your bond? How about the initial and maturity date interest rates? Does the rate fall once the bond matures? These are all important factors to consider before you make your final choice.
Penalties. Does the institution charge penalties? If so, for what, when are they imposed and how much could you end up paying?
Do you invest in fixed-rate bonds?
Photo Credit: Elliott Brown