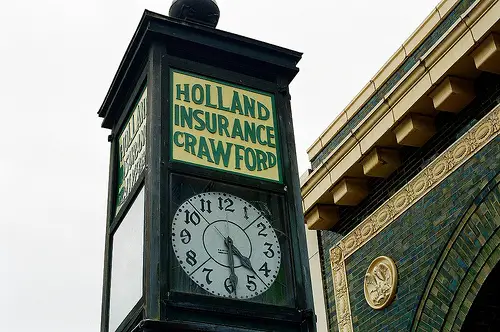 Woody Allen famously said, "There are worse things in life than death. Have you ever spent an evening with an insurance agent?"
If you love the challenge of creating a budget, are fascinated with market fluctuations and arent put off by a few stereotypical jokes, then a career in insurance might be the perfect place to use your talents and fulfill your interests.
It's time to debunk the myth that insurance is boring. After all, what could be more interesting than using math, statistics and your powers of analysis to support people in their time of need?
The truth is: you dont have to be a salesman to work in insurance. There are a plethora of roles behind the scenes that require specialist knowledge, an enthusiasm for finance and a passion for number crunching.
The insurance industry relies on a delicate balance of market predictions, risk assessment, money management and security. So, if youre interested in financial crime like fraud and laundering, theres a role for you: the interests of your clients have to be protected, and the company can be vulnerable to fraudulent claims if there isnt a good vetting system.
If youre interested in sociology, market fluctuations and statistics, theres a place for you too: one of the most interesting areas in which you can build an insurance career is in the actuarial and analysis teams.
Actuarial teams are responsible for billions of dollars worth of reserve within their company. This reserve represents a balance between charging their clients an accurate and fair amount, the companys profitability, and having enough money to cope with the financial impact of a worst-case scenario.
Its an evolving industry, not just in the tools and methods used to calculate reserve, but in the way it adapts to the changing financial climate. So if youre adaptable, motivated, and innovative in the way you think, then you could apply your problem-solving skills in a fast-paced industry thats crucial to the lives of millions of people.
Of course, the Internet is a good place to start your research for more information about whats going on behind the scenes in insurance. Whether youve got the qualifications and want to apply them in a practical field, or you have a passion for personal finance, chances are youll find a niche that suits you.
Photo Credit: Steve Snodgrass