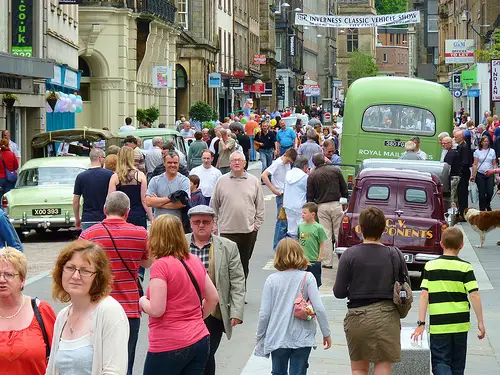 Go play on the freeway!
While nobody would ever take that suggestion seriously, there are plenty of irresponsible joggers and pedestrians who have no problem tempting fate by literally spending their leisure time on city thoroughfares despite the presence of perfectly good sidewalks. Incredulously, many of these folks insist on doing so with pets or, even worse, babies in tow — often two abreast, donning headphones, in the black of night, while wearing dark clothing. Why?
The bottom line: Walking on the street is extremely dangerous — and usually illegal. Pedestrians who find perfectly good sidewalks unacceptable should consider a local park instead.
Photo Credit: Duncan Brown