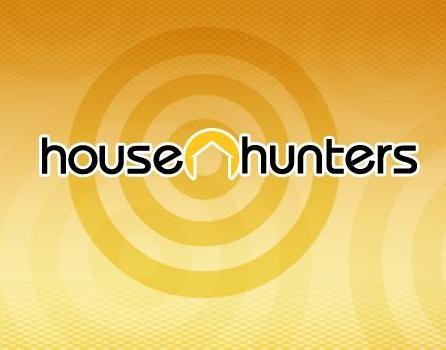 You know, there are some events that are so momentous, so earth-shaking, that we can remember exactly where we were the moment we first heard the news. For me, last week was one of those times.
First, allow me to set the stage.
Long time readers know I love House Hunters. No; I mean I really love that show.
Maybe too much.
Over the years I've made more than a couple passing references on this blog to my love for House Hunters (including here and here; oh yeah, and here too).
Although I don't have official stats, I think it's safe to say that since House Hunters debuted in 2000, I've watched upwards of 96% of the show's nearly 1000 episodes.
Heck, I practically consider Suzanne Whang, who was the show's host for nearly a decade before being unceremoniously dumped for a faceless boring narrator in 2008, to be a part of the family. (Although I have to say, I do like the name of the latest faceless boring narrator: Andromeda Dunker.)
That being said, I was having a little lunch in the break room last week when I found out that House Hunters is faked.
That's right. Faked.
I know. I couldn't believe it either.
You know the show: A cute couple goes looking for a new home. They drag along a completely worthless real estate agent who takes them to see three (no more, no less) homes for sale — two of which are more often than not way beyond the cute couple's incredulously ginormous budget. The cute couple then talk it over for all of two minutes before they finally select one of the three homes.
Well … the other day I found out that those cute couples weren't really house hunting after all. Nope. Apparently the people featured on the show already had their new homes before they were even a twinkle in the House Hunters producer's eye. Uh huh.
House Hunters merely recreated a very twisted version of the home buying process. You know what that means: All those scenes where the cute couples are fretting about sticking to their ridiculously high budgets — and pondering whether it was possible to host a party in a home that was missing hardwood floors, stainless steel appliances and granite countertops — were just a sham.
Boy, do I feel like a sucker.
Can you blame me when I say I feel slightly betrayed? Well, I do.
By the way, I've also watched six bazillion episodes of the House Hunters spin-off, House Hunters International.
It turns out that show is faked too.
Yeah, yeah; you can go ahead and pooh-pooh this all you want.
You can also tell me how gullible I am because "reality" television shows aren't really real, but this was big news, folks; the Huffington Post had a story on it, and the news even made it to the Drudge Report. (I'm not sure why though, considering a lot of people have known this "unknown" fact for years.)
In the end, it doesn't really matter. My world has been turned upside down forever more.
But I'll never be duped again. That, I promise you.
From here on out, I'm only going to watch honest reality television shows. You know, really authentic stuff — like Keeping Up with the Kardashians.
Photo Credit: HGTV