Coyote predation, once a problem limited to the American West, has spread to pet and livestock owners in the Eastern US.
So Grandfather built a blind overlooking one of his pastures, where he could sit and watch for coyotes and take appropriate countermeasures.
After the posts were set in the ground, cross-braced, and the floor was fastened atop them, the superstructure was jacked up to the floor with steps on stepladders alternately supporting one side and serving as fulcrums for a lifting lever on the other. That way, Grandfather didn't have to build the superstructure while standing on something far off the ground.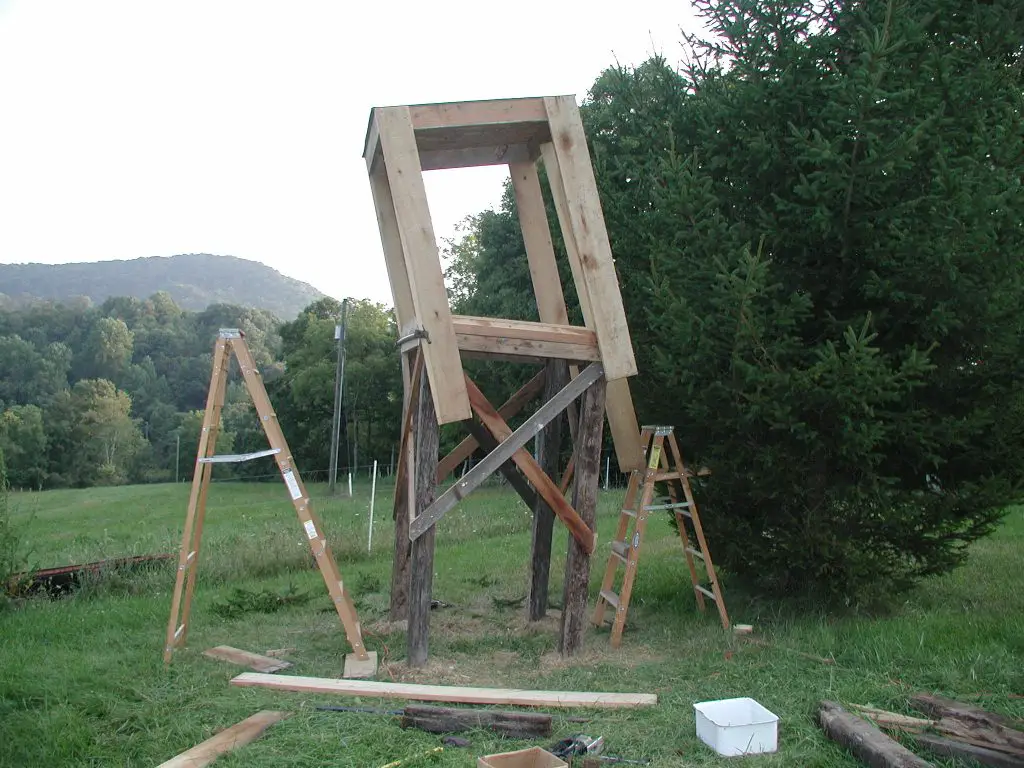 Finished! To stay warm in the winter, there's pink insulation board and a pair of electric space heaters supplied by a 10-gauge extension cord:
Inside.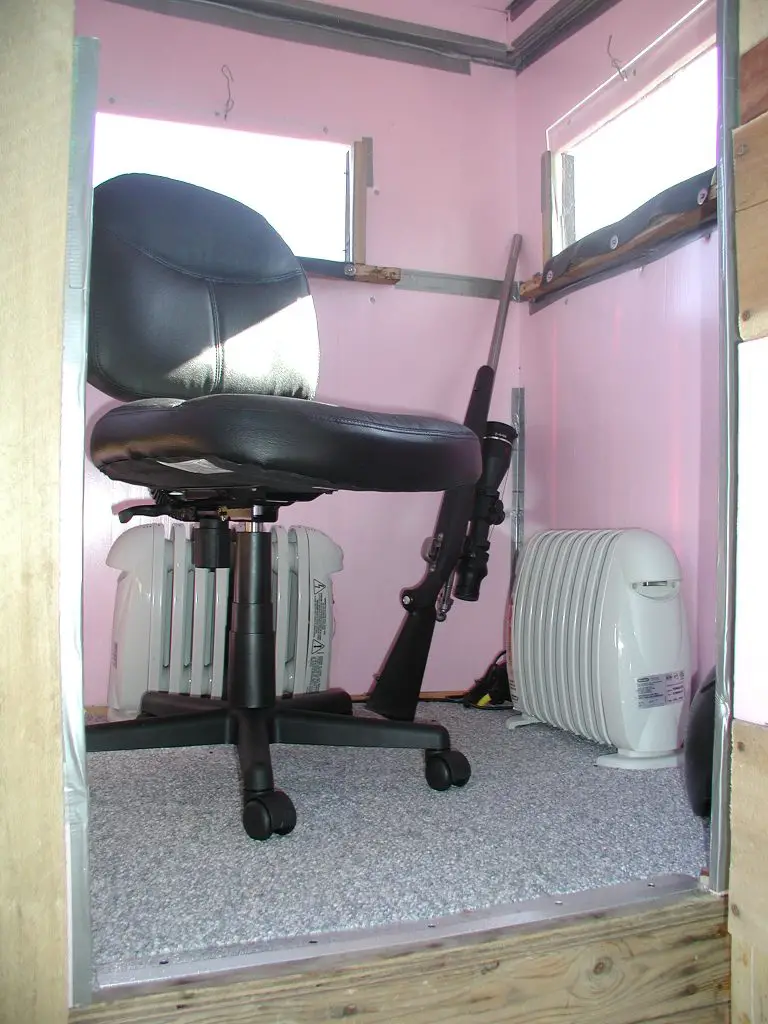 ***
About the Author: RD Blakeslee is an octogenarian from West Virginia who built his net worth by only investing in that which can be enjoyed during acquisition and throughout life, as opposed to papers in a drawer, like stocks and bonds. You can read more about him here.
Photos: Courtesy of the Blakeslee Family