Stone. Grandfather says he thinks it's one of the substances that's been intertwined with everything mankind has done from time immemorial.
There was the interaction of the Alps, elephants and Hannibal in 218 BC. Somewhat later, there was Grandfather's struggle with stone outcroppings when he prepared the foundation for his house.
He decided to cop some stones from the earth and set them upright in his house, where they didn't go willingly. Tons of the stuff, one chunk at a time, for two years or so.
Circa 1980: Grandfather can't build a stone wall in his house. Architects and code enforcement people most places would likely tell you that.
But Grandfather had the "good luck" to choose living where those "authorities" aren't.
On the other hand, there was Uncle Orley, great-great grandfather's brother, who built his fireplace on the house floor; it burned through and fell into the cellar. Grandfather guesses Uncle Orley needed another kind of luck.
Anyway … Stones tied with hay baling twine to reinforcing steel mesh and concrete poured in he gap, wheelbarrow full by wheelbarrow full and rising course after course of stone …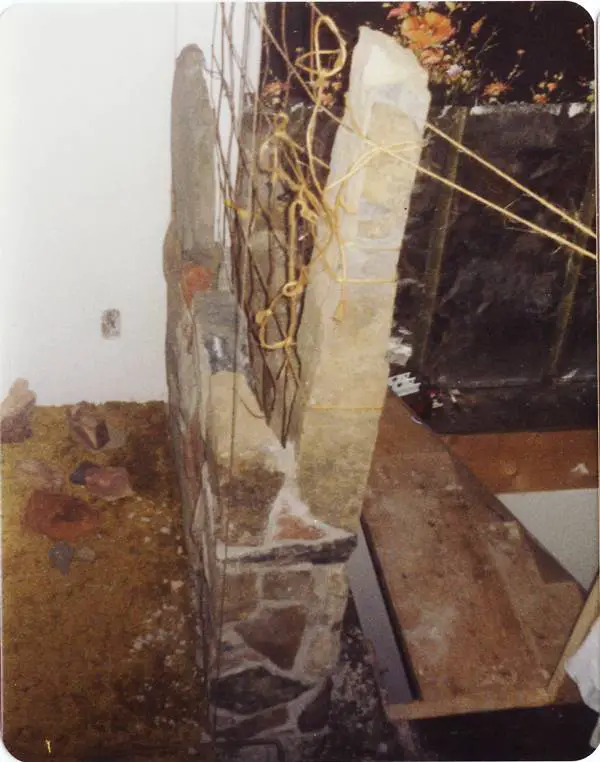 The archways had to be laid up over a supported form …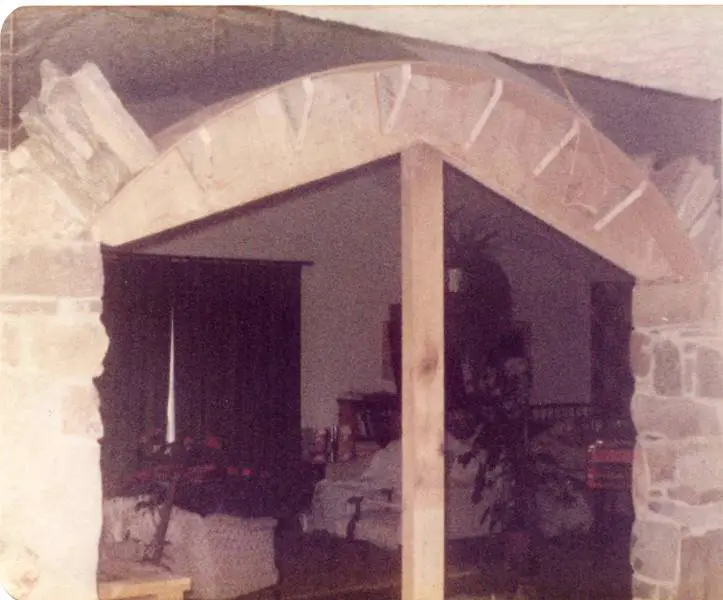 After about two years, Grandfather finally "cast" the last stone …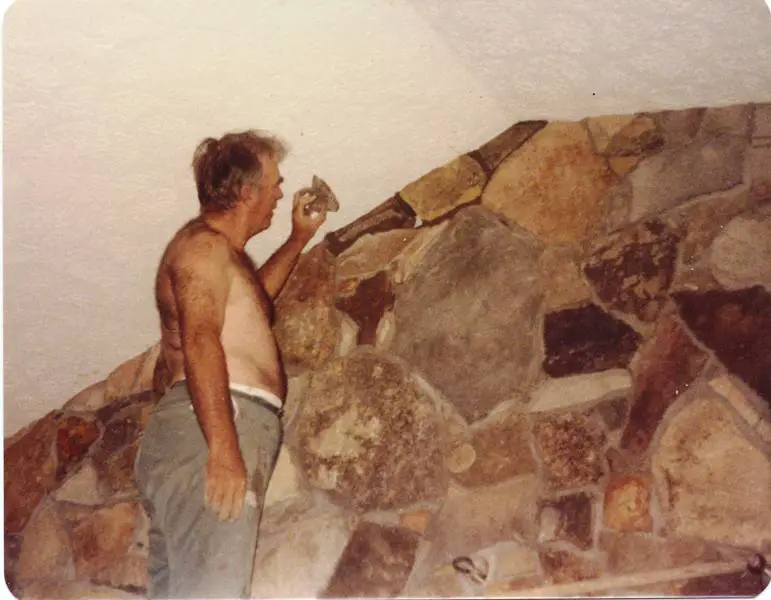 Sir Edmund Hillary said he climbed Mount Everest "because it was there." Grandfather built his wall because it wasn't.
***
About the Author: RD Blakeslee is a nonagenarian in West Virginia who built his net worth by only investing in that which can be enjoyed during acquisition and throughout life, as opposed to papers in a drawer, like stocks and bonds. You can read more about him here. This article was originally published on 25 January 2018.
Photos: Courtesy of the Blakeslee Family