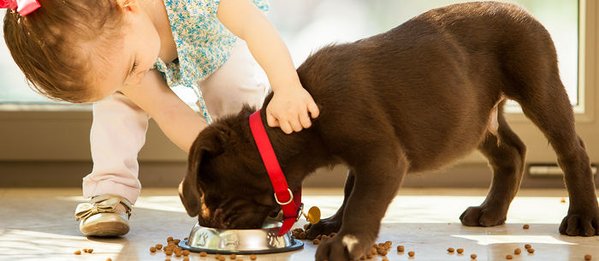 The holidays are a time for delicious food and a lot of sharing. But while it may seem harmless to give your pet a little bit of Grandma's chocolate cake, it can actually make him really sick. In fact, there are a number of holiday treats for humans that are real holiday hazards for pets. Here's a list of things that, according to the ASPCA and the Humane Society, you should absolutely keep away, no matter how much he begs.
Chocolate
Perhaps the biggest misconception is that a piece of chocolate or two is harmless. In fact, chocolate should be avoided even in small doses. Dark chocolate and baking chocolate are the worst. Why? Chocolate contains methylxanthines, which can cause a variety of adverse reactions including seizures, vomiting and even death. Make sure to put all chocolate out of reach on the top shelf.
Coffee and Caffeine
A lot of holiday foods contain coffee or caffeine, a definite no-no for pets. Just like chocolate, sodas, coffee and caffeinated products contain methylxanthines.
Alcohol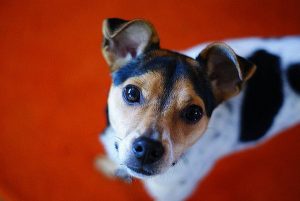 Most people don't intentionally give this to their dogs, but instead leave glasses on low tables, at eye level with a curious pet. Ingesting alcohol can cause a series of problems, such as vomiting, diarrhea and difficulty breathing.
Xylitol
This artificial sweetener is often used in baked goods, which are always prevalent around the holidays. When pets consume it, it can lead to a release of insulin, which results in dropped glycemic levels, ultimately leading to seizures and liver damage.
Onions, Garlic and Chives
While healthy for adults, these items cause gastrointestinal issues in both cats and dogs (although more so in cats).
Nuts and Items Containing Nuts
The high amount of oil and fat in nuts can cause vomiting, diarrhea and even pancreatitis.
Yeast Dough
If you're making any kind of bread, be sure to keep your pets away from the yeast dough. It can cause your pet to bloat and become uncomfortable. In some cases, your pet will lose coordination and spatial abilities.
Citrus Fruits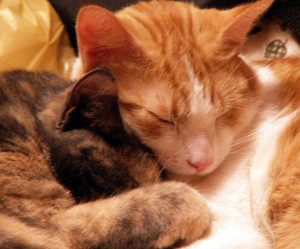 While eating a small amount of citrus fruit will likely only cause a tummy ache, eating any other part of the plant, or any seeds, can cause irritation and central nervous system depression.
Grapes and Raisins
These seemingly harmless food items can ultimately cause kidney failure.
Avocado
This tasty item is mainly a problem if you have a bird, more so than a dog or cat. Keep birds away from any guacamole or anything made with avocado, which can cause cardiovascular problems.
Coconut
Holiday desserts often contain coconut or coconut oil and this can cause stomach problems, including diarrhea, in dogs and cats.
Dairy
Lactase is the enzyme that breaks down the lactose in milk and dairy products, and dogs and cats don't have a significant amount of lactase in their systems. So you can skip that dish of milk for your furry friend.
If you think your pet has ingested any of these foods, call the Animal Poison Control Center, and they can walk you through the steps of what to do.
If you want to know more about holiday hazards for pets, check out Holiday Pet Safety: 6 Dangers to Avoid.
About the Author: Judy Koutsky is the former editorial director of KIWI magazine, a green parenting publication. She was also executive editor of Parenting.com, AOL Parent and BabyTalk.com. Follow her on twitter.
Photo Credits: Care.com