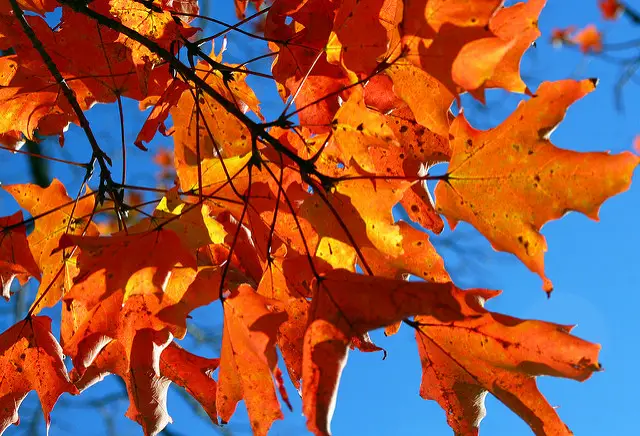 Summertime, with all its outdoor fun and activities, can do a considerable amount of damage to your budget — but there's no reason to panic because autumn is a great time to concentrate on getting your financial situation back on track. Here are several places to start:
Harvest New Income
One of my top money rules is that you should always have a second source of income, whether it's a part-time job, a side gig, or seasonal work. Having a second source of income gives you a better chance of keeping your head above water financially when an emergency strikes.
CouponSherpa.com's resident savings expert Kendal Perez agrees.
"Bringing in more money is just as important as saving the money you have, especially if you're working toward a debt-payoff goal or trying to avoid debt during the upcoming holiday season," she says. "Fall is the perfect time to cultivate side hustles, especially when you can do so from the comfort of your home."
And there are plenty of ways you can build that side hustle with the resources you already have. You can become your own taxi service with Uber or Lyft, rent out space in your home using Airbnb, or pet-sit friendly animals with DogVacay and Rover.com. I do all three, and as a result I'm consistently able to pay my credit card bills and send a decent amount of money to savings every month.
Squirrel Away More Funds
Now's the time to rein in your spending by finding leaks in your budget — ideally before the holidays.
"Fall is all about building up your reserves for the coming winter, so finding ways to save money is an appropriate pursuit," Perez advises. "Review your spending over the last few months and identify areas where you can cut back. Recommit to finding deals on products you buy, and look for opportunities to reduce the cost of recurring expenses like your cable bill, mobile plan or random subscriptions."
Hide Your Credit Cards
Out of sight, out of mind is the name of the game when you're trying to curb your credit card spending. Take the cards out of your wallet and lock them away if need be — especially if you're susceptible to impulse buying.
Money-saving expert Andrea Woroch offers another tip:"Create a budget that details what expenditures you can pay with cash instead of credit cards and take only that amount out of the bank each week," she suggests. Studies have shown that you'll spend less in cash if you have it in your pocket than you would if you use your debit or credit card, mostly because you have a physical representation of money going out when you use cash versus a virtual deduction with debit or credit.
Stockpile Holiday Gifts
I shop for holiday gifts throughout the year to take advantage of major sales when they're available outside the traditional holidays, like Presidents' Day, for instance, which has outpaced any other holiday in past years when it comes to discounted clothing. Keep your eyes peeled for other sales throughout the year, and use your coupons and rewards to stack your savings while driving the cost of items even lower.
Insulate Your Home
Figuratively speaking, if you live in a drafty home, then money is flying right out your windows — and doors too. So seal the deal this winter by properly insulating your place.
"It's important to prep your home for winter to avoid overspending on heating," Perez says. "Patch broken seals on windows and doors with caulking and weather-stripping, replace filters and consider getting your heating unit serviced ahead of the busy — and pricier — winter season."
Hibernate More
When the opportunity to spend money isn't staring you in the face, you're less susceptible to splurges — so learn to enjoy staying home more often.
"Spending summer outdoors can lead to overindulging on dining, day trips and shopping sprees," warns Perez. "Reset these habits in the fall when cooler temperatures make it easier to stay inside and make hearty meals from scratch, enjoy the company of friends during dinner parties or simply binge-watch the latest season of your favorite show on Netflix."
But try to stay away from the computer; online shopping can suck you in just as fast as impulse buys at brick-and-mortar stores, and it totally defeats this purpose.
Redeem Rewards
An upside to spending so much during the summer is the rewards that you rack up along the way. When it's time to pull back purchases to conserve cash, use your rewards if you feel a retail therapy sesh creeping in. Perez also suggest turning your rewards into gift cards or credit toward your statement to help pay for daily necessities.
Photo Credit: Muffet