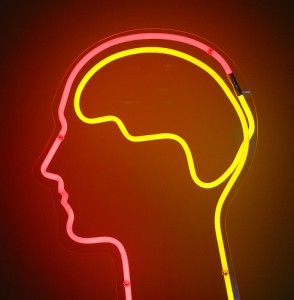 Don't you just hate it when you're out and someone comes up to you and says, "Hey! Long time no see! How are you doing?"
And then you think: Who are you?
Then they start rambling on while you desperately rack your brain trying to place them: Is he an old school chum? A coworker perhaps? Maybe he's (heaven forbid) even a relative!
We English have one thing that helps: we tend to call everyone "Lovey" — so at least I have a name to fall back on. And as they seem to know me, "Lovey" seems to suffice.
Eventually, the mystery person usually mentions something that rings a bell for me.
Oh, yes! Now I know you! (Although I still don't remember your name — so calling you "Lovey" will have to do.)
In those awkward situations, I really can't breathe again until they finally leave.
You know, the brain is a funny thing, and as you get older it only gets funnier.
As I tell my son, Kevin, when you get to be 91-years-old, you have so many facts and figures filling up all those brain compartments, it takes a while to sort everything out!
So remember, when you meet an "oldie" like me, please be patient. Sometimes I can't remember what I did last week — although, funny enough, I can remember things from 60 years ago.
(See, I told you the brain is a funny thing!)
So long for now "Loveys!"
Aunt Doris
***
This is an encore edition of an article from my dear Aunt Doris, who passed away in 2015 at the age of 94. This article was originally published on 4 April 2012.
Photo Credit: Dierk Schaefer