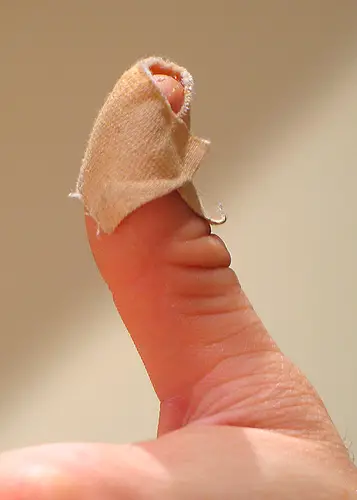 There are people out there who swear that if you're lucky enough to see the first flower of springtime on a Friday, it's a sign of impending wealth.
I know. I don't buy it either.
Still, let's assume these folks know what they're talking about; what happens if that first flower is found on Friday the 13th? Is the wealth omen officially null and void?
Can somebody take an action item and get back to me on that?
Of course, I'd expect such confusion from an old wives' tale masquerading as a fact.
Beware of Financial Rules of Thumb
A while back I presented my initial list of 10 misleading financial rules of thumb — popular bromides that are essentially just gussied-up old wives' tales.
Yes, I realize not all financial rules of thumb are completely bogus, but some are more dubious than others; usually because they tend to make general assumptions that are intended to work for "the average person."
Here are a few more examples to help drive the point home:
1. Your emergency fund should have three months of expenses.
If You Buy This You May Also Believe: You can determine how many children you'll have by cutting an apple in half and counting the seeds inside.
Reality Check: While three months may be good for some folks, that may not be enough — especially in tough economic climates where it may take longer than that to find a new job.
2. Never refinance a fixed-rate mortgage unless you can cut your existing rate by at least 1%.
If You Buy This You May Also Believe: You'll have bad luck if you don't pinch your nose immediately after seeing an ambulance.
Reality Check: If you're carrying a relatively small balance on your fixed-rate mortgage, that's probably true. But no-cost refinancings may make it worth while even if the spread is less than 1%.
3. Buying a car is always cheaper than leasing.
If You Buy This You May Also Believe: It's bad luck to close a pocket knife unless you were the one who opened it.
Reality Check: While buying is cheaper if you plan on keeping your car until the wheels fall off, folks who insist on getting a new car as soon as the old one in the garage is paid off may actually be better off leasing.
4. It's smarter to pay off your credit cards with the lowest balances first.
If You Buy This You May Also Believe: Three seagulls flying directly overhead means death isn't far away. (Odds are another unpleasant fate isn't far away either.)
Reality Check: While the so-called "snowball method" of paying the lower-balance card first and then working on up — without regard to interest rates — may be psychologically effective, you'll get more bang for your buck by paying off credit cards with the highest interest rates first.
5. For the best deals, always buy the largest-sized packages, or buy in bulk.
If You Buy This You May Also Believe: Those who sing before seven will cry before 11.
Reality Check: Consumer Reports found that larger packages were more expensive about 25% of the time. And bulk purchases may actually end up costing you more too if you fail to use them all before their expiration date.
6. Save 10% of your income annually.

If You Buy This You May Also Believe: It's bad luck to say "pig" while fishing at sea.
Reality Check: While setting aside 10% of your income is probably a good figure if you're a twentysomething, it may not be enough for those who started saving later in life. Regardless, if you can afford to save more, you should do so.
7. A $1 million nest egg is a reasonable retirement goal.
If You Buy This You May Also Believe: If you wear new clothes on Easter, you'll have good luck throughout the year.
Reality Check: Reasonable for whom? For many folks, especially those who live a modest lifestyle and plan to retire relatively late in life, $1 million may be overkill. Instead of striving to reach some random benchmark, your retirement goal should be based upon your anticipated monthly expenses.
8. Buying a home will keep your tax bills low.
If You Buy This You May Also Believe: It's bad luck to take an old broom with you when moving to a new house.
Reality Check: While this may be true in the short term, as you pay down your mortgage, income tax deductions for mortgage interest diminish over time. And as the standard deduction increases with each passing year, those tax benefits are mitigated even further.
9. Over the long term, home ownership is a terrific investment.
If You Buy This You May Also Believe: An itchy nose is a sign someone is coming to see you. If it's the right side, the visitor will be female; the left side, male.
Reality Check: A lot depends on when you enter — and leave — the market. According to the Washington Post, between 1975 and 2008 homes appreciated an average of only 1% after inflation.
10. An engagement ring should cost two months' salary.
If You Buy This You May Also Believe: If you knit your fiance a pair of socks, he'll walk away from you.
Reality Check: Relax, guys; the two-month salary bromide is solely based upon a very successful marketing campaign by the De Beers diamond company. The size of an engagement ring should only depend on what you can reasonably afford — not your salary. Sheesh. Talk about a ridiculous proposal.
Photo Credit: Phil and Pam Gradwell