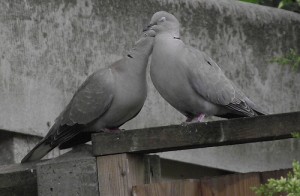 Despite the conventional wisdom, several years ago there was a study that found that opposites really don't attract — at least when it comes to successful relationships.
If that's so, then perhaps my marriage is on borrowed time because sometimes I feel like the Honeybee and I have very little in common. For example, she's an extrovert, I'm an introvert. She can tear it up on the dance floor, and I've got two left feet. She's gorgeous; I'm often mistaken for Quasimodo.
Then again, one of our biggest philosophical differences revolves around the best thermostat setting.
For example, in the summertime, I prefer the thermostat to be set at 81 degrees Fahrenheit during the day; she likes it at 78 F.
Thankfully, we've managed to keep the peace by compromising, as all good marriages do — so in the summer, the thermostat is always set at 78 F.
5 Simple Tips for Minimizing Your Energy Bills
Of course, comfort is highly subjective. Still, that didn't stop Consumer Reports from declaring that the ideal waking-hour thermostat temperature setting when you're at home is 78 F in the summer and 68 F in the winter.
But no matter what temperature you ultimately decide to set your thermostat to, there are several things you can do to make sure you save as much as you can on your home heating and cooling bills.
1. Learn how to use a programmable thermostat. According to Energy Star, folks who know how to properly configure their programmable thermostat by regulating the temperature based upon whether they're at home, asleep, or at work, can save as much as $180 annually. Unfortunately, for whatever reason, most people don't.
2. Maintain your heating and cooling system. Duct leaks are among the costliest — yet easy to fix — heating and cooling system problems, so make sure your vents and ducts are clean and occasionally inspected for leaks that can lower the efficiency of your system. Change your air filters too with the change of seasons. And if you've got a room or two you rarely use, shut their doors and close off the vents.
3. Regulate the amount of sunlight entering your home. In the summertime, close blinds and drapes during the day to keep sunshine — and the heat — out of your home. In the winter, open south-facing window covers; that sunlight can still warm your house an extra degree or two. For even greater energy savings, replace your blinds and drapes with window shutters. We did about six years ago and I can honestly say they are, by far, one of the best things I ever bought.
4. Keep your fans running all year long. Most people know that a fan can work wonders in helping to keep a home cool, but they can also be used to keep your home warmer in the winter — thereby reducing your energy bill. When it gets cold outside, you can push warm air towards you that naturally collects at the ceiling by running the fan "backward" (clockwise) at low speed.
5. Seal your home. Check the caulk and weather stripping around all your doors and windows to ensure that your home is free from leaks and cold drafts.
It's That Time Again …
A few weeks ago I reprogrammed our thermostat for the upcoming winter.
The Honeybee, in no uncertain terms, let me know that she preferred the thermostat set at 70 F during the cold season. On the other hand, I'm one of those folks who likes it a bit toastier at 72 F.
I bet you can guess what our thermostat is set at right now. (Hint: it's a number that's nicely divisible by ten.)
Photo Credit: Pauly March